The first high-speed electric train to operate in Saudi Arabia will be running by September, according to Saudi Transport Minister Nabil bin Mohammed Al-Amoudi.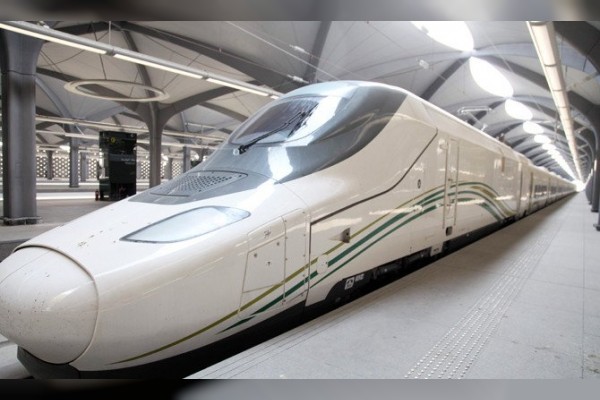 The minister was quoted by Arab News as saying the high-speed electric train, which will run between Makkah and Madinah, is designed to travel at speeds of more than 300 kilometres per hour and is considered the fastest in the Middle East.
The railway will be able to carry 60 million passengers a year by the time it is fully operational at the beginning of 2019, Al-Amoudi said.
The 450-kilometer main line will travel through King Abdullah Economic City, with a short branch line to the new King Abdulaziz International Airport (KAIA) in Jeddah.