27th October 2021, Dubai, UAE: SecureLink, the Trusted Risk Advisor and subsidiary of StarLink signed distribution agreement with NetSPI, a leader in Enterprise Security Testing and Attack Surface Management, for the MEA region.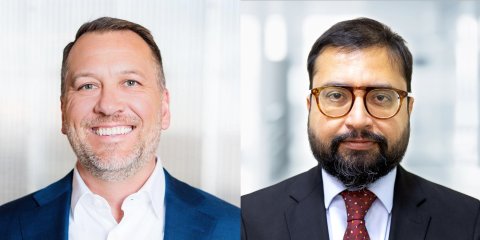 Pioneers in penetration testing, NetSPI is changing the pentesting scenario to make it easier for enterprises to track trends and improve their vulnerability management program. The Technical Assessments include Web Application Penetration Testing, Mobile Application Penetration Testing, Source Code Review, Infrastructure Vulnerability Assessment, Red Teaming, and Breach and Attack Simulation.
Through this partnership, NetSPI can capitalise on SecureLink's consultancy, sales, and marketing expertise, utilise the direct connect with decision-makers in their extensive customer base to create and convert opportunities for Cybersecurity Testing Services provided by NetSPI as well as take advantage of the years of trust built by SecureLink in this region.
Manish Pardeshi, Director, Cybersecurity Practices, SecureLink commented that, "We are privileged to onboard NetSPI in our ecosystem that can offer our customers a more continuous and scalable assessment of their environment with NetSPI's Penetration Testing as a Service (PTaaS) and ensure real-time visibility and full control over the testing program".
"We are proud to announce our partnership with SecureLink, the well-established cybersecurity leader in the MEA region. Together we will transform the cybersecurity testing industry with NetSPI's technology-enabled services and expertise", said Aaron Shilts President and CEO at NetSPI. "In partnership with SecureLink, multinational enterprises in MEA now have access to NetSPI's penetration testing and adversary simulation services to test their applications, networks, and cloud at scale and better manage their expanding attack surface. The sophistication, methodology, and value, provided by SecureLink and NetSPI is unmatched".