Genetec has announced the general availability of its unified security platform Security Center 5.6.
Key enhancements to the platform include additional cybersecurity measures, a new HTML5-based web client, integration of SimonsVoss electronic locks and the Mercury Security MS Bridge, and the ability to enroll license plates as access control credentials with the AutoVu SharpV camera.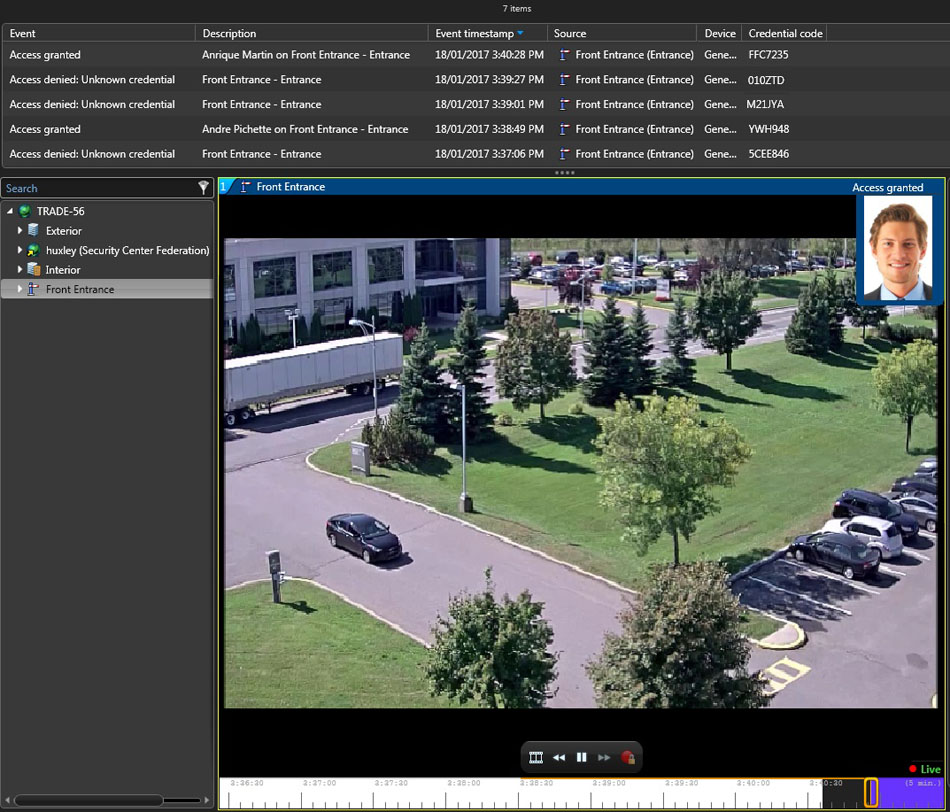 Security Center 5.6 is now available globally. All Genetec Advantage subscribers will receive this update as part of the Genetec Lifecycle Management programme. Customers under the Genetec Assurance can contact Genetec Inside Sales to purchase an upgrade.
According to Genetec, with advanced authentication, authorisation and encryption technologies in Security Center 5.6, they remain dedicated to protect organisations, security systems, their people, data and assets.
The Security Center Web Client has been redesigned with HTML5 to offer users a more fluid and modern web experience, according to Genetec. The Web Client ensures Security Center is accessible from any device or browser. With the Plan Manager, operators can now also monitor the live status of intrusion areas. It also has embedded support for ESRI ArcGIS software adds layers of visual data so organisations benefit from greater context and insights of their surroundings.
Having recently become a Mercury Security Platinum Elite partner, Security Center 5.6 introduces a new integration with the Mercury MS Bridge to help end users migrate from proprietary or 'integrated' access control systems to a fully unified security platform.
Expanding its ecosystem of access control hardware partners, Genetec has also integrated the SimonsVoss family of digital locks, and added a technology and distribution partnership with STid, a manufacturer of RFID contactless door readers.
AutoVu, the automatic license plate recognition (ALPR) system in Security Center, lets end-users to extend their security coverage beyond the physical building and to their parking lots, parking decks and property perimeters.  With the release of Security Center 5.6, the new AutoVu SharpV ALPR camera can be enrolled as an access control reader managed by the Synergis Cloud Link appliance. This allows operators to manage vehicle activity without impeding vehicle flow. And, by assigning a license plate to a cardholder as a credential, users can define specific access rights, control vehicle access to their parking lots, and run vehicle activity reports.