Hackers are increasingly targeting devices in the region for crypto mining, which has emerged as the number one threat within the Middle East and Africa.
According to Gartner, the percentage of crypto mining incidents in the MEA has more than doubled since last year.
While there were around 326,000 bitcoins mined during the second half of 2017, the number increased to more than 787,000 during the first half of 2018 across MEA.
Hackers use your computer power to mine bitcoins, thereby gaining control of various devices – like laptops, desktops, windows servers, android devices and IOT endpoints, in an effort to make money for themselves.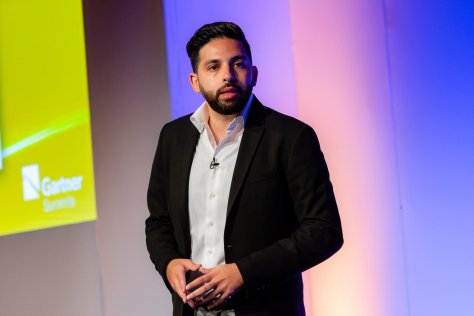 Sam Olyaei, principal research analyst at Gartner says the if ransomware was the number one threat last year, this year crypto mining takes center stage.
"They are using organisation's resources to mine for crypto," he said speaking during the recent Gartner Security & Risk Management Summit 2018 in Dubai.
Cybersecurity represents one of the major risks affecting MENA businesses and individuals today.
Most attacks can be grouped into five categories that commonly exploit weaknesses through mechanisms such as socially engineered malware, phishing attacks, unpatched/insecure software, social media attacks, and the regular advanced persistent threats.
According to Gartner, there were over 300 incidents last year, with about half a dozen of them resulting in data breaches.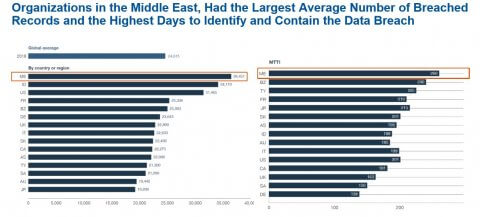 The average cost of data breach is said to be much higher in the GCC than anywhere else in the world and according to experts could be around 15 per cent more compared to the rest of the world.
Although the number of attacks in itself has been dropping the average time to detect is considerably higher in the region and according to Olyaei, it is mainly due to the lack of set process and skilled taskforce.
Middle East firms not investing into right security platforms: Gartner
Regional organizations, it said, will continue to feel the pressure to find the right people with the right skills to grow their security teams. These ongoing skills shortages are driving demand for security services, particularly security outsourcing, managed security services and security consulting.
Stating that 68 per cent of digital organizations globally have a cybersecurity expert on staff, but remain incapable of managing digital risk, it said that skills shortage may expose organizations to undue risk that increases the likelihood of a breach.
"Security and risk management leaders should validate if their existing security programs can adequately address the emerging challenges resulting from participation in digital ecosystems, and build and develop new competencies and skills required to effectively support digital business initiatives," said Olyaei.