Cybereason, the leader in future-ready attack protection, announced a partnership with Oxygen DMCC, the Dubai-based leader in AI-powered cybersecurity and mobility solutions, enabling enterprises across the Middle East and North Africa (MENA) region to detect and end cyber-attacks on endpoints anywhere on their networks.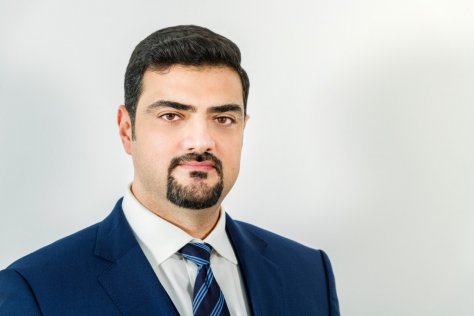 Oxygen has built a reputation across the region as a flexible, fast, reliable, and responsive solution provider. The company has been able to forge a strong base of committed channel partners and established lasting relationships with end-users through its customer-focused approach to sales and presales.
As part of the agreement, Oxygen has committed resources to support Cybereason's growth, both in channel reach and technical expertise. Initial presales support will include in-depth demos as part of a series of product-awareness campaigns to promote Cybereason solutions in the MENA region.
"Cybereason was among the first vendors in the region to deliver a viable endpoint protection platform," said Tarek Kuzbari, Regional Director for the Middle East and Turkey at Cybereason. "We also delivered great value for organizations with our endpoint detection and response solution, made available through Oracle's Second-Generation Cloud in Jeddah and Dubai. The cloud-based platform addressed key issues of scalability, data residency and compliance with which MENA organizations had been struggling. Oxygen has both the track record and expertise to boost our go-to-market strength in the region."
"Partnering with Cybereason — a company with an enviable track record in endpoint protection and incident response — will allow enterprises to take an operation-centric approach to detecting malicious activity earlier based on subtle chains of behavior that stop malicious activity before they escalate to a major security event," said Khalid Laban, CEO at Oxygen DMCC. "We are starkly aware of the volatility of the threat landscape, and we know that to face threat actors on an equal footing requires strategic partnerships between expert entities."
Oxygen's territories under the agreement will be the GCC, North Africa, Levant, and Turkey, targeting all scales of business, including telecoms providers and managed security service providers (MSSPs). Key verticals to be targeted include government, FSI, oil and gas, healthcare, retail, and hospitality.
"Cybereason recognizes that defenders are in a daily battle for their privacy and security," Kuzbari added. "Trust is a chain that we work diligently to strengthen, and we shall continue to ally ourselves with fellow specialists that can deliver peace of mind to the region."