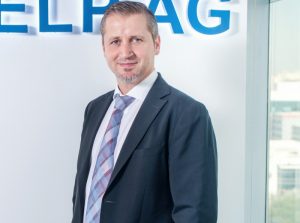 Help AG has signed a reseller agreement with Menlo Security to provide consulting, implementation and support services for the vendor's Menlo Security Isolation Platform (MSIP) to businesses in the Middle East. The partnership aims to address the constant threat of web-based malware that organisations face without impacting end-user experience.
"Web threats are getting more sophisticated and effective in evading detection, leaving businesses highly vulnerable to malware which can disrupt business and entail heavy financial losses. Traditional security technologies that are based on detecting and blocking malicious content are unable to offer sufficient protection," said Stephan Berner, CEO, Help AG. "We conducted a thorough analysis of the solutions available to businesses in the Middle East and realised that what they require simply wasn't available. We have therefore partnered to introduce Menlo Security in the region and are excited to present customers with this innovative solution."
According to the company, MSIP executes all Web content in a public or private cloud. Through this isolated execution, it allows users to interact with websites, links and online documents without encountering malicious code. Only malware-free rendering information is sent to the native browser on the user's endpoint. Furthermore, as MSIP requires no client software or plug-ins, users can enjoy a seamless and transparent experience with no perceivable latency.
Help AG has undergone Menlo Security's set of comprehensive technical and sales trainings, and its security experts have achieved full certification by the vendor. The reseller will deploy MSIP for customers, either via the public or private cloud, in conjunction with existing Web Security gateways, next generation firewalls, network sandboxes or other security systems. Through its locally-based Cyber Security Support division, the reseller will also provide 24×7 support services via phone, email and web as well as onsite services around the clock with a two-hour response time within the UAE.
Amir Ben-Efraim, CEO, Menlo Security, added, "We are delighted to welcome Help AG as a valued partner in the Middle East due to their technical expertise in delivering cyber security solutions. As a newly certified Menlo Security partner, Help AG has demonstrated an in-depth knowledge of isolation technology in the fight against malware and phishing, and we look forward to helping our mutual customers."