eNett International, a global provider of dedicated B2B travel payment solutions, has announced a strategic partnership with Invoice Bazaar, a FinTech supply chain platform based in the UAE.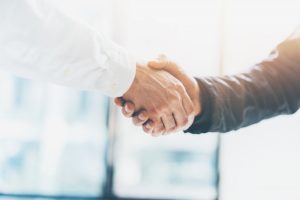 The partnership will aim to make faster, easier and safer supplier payments with eNett Virtual Account Numbers (VANs) for Middle East travel agents.
A VAN is a 16 digit MasterCard number that can be used to pay hotels, low cost airlines and other travel related services securely. By integrating with travel agency booking and back-end accounting tools, VANs mallow payments from within the booking workflow for more efficient, lower cost supplier payments.
As part of the agreement, Invoice Bazaar will facilitate cash flow as part of the offering to a select group of travel agents by optimising their payment processes.
"We found Invoice Bazaar to be a perfect fit as they understand the product, geography and benefits travel agents in the Middle East can experience by switching to VANs. Our VANs combined with Invoice Bazaar's offering enables more travel agents to streamline and automate supplier payments, freeing up valuable time to spend with customers," said Anthony Hynes, MD and CEO of eNett International.
"As most of our team has worked with global banks like Citi and HSBC, we understand the transformation that VANs can bring in the travel industry. Less than 2 percent of travel agents in the Middle East use Virtual Cards to make payments which clearly indicates a lack of awareness among the travel fraternity. With VANs, travel agents can forget the archaic ways of making fund transfers and manual reconciliation" said Anand Nagaraj, founder and CEO of Invoice Bazaar.