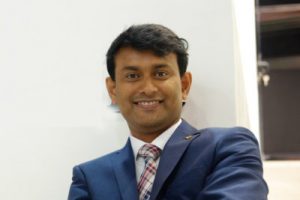 D-Link Corporation, a global provider of connectivity solutions for small, medium and large enterprise business networking, has announced channel expansion plans in the GCC as the company wants to grow its SMB and IP PBX solutions offerings in the market.
According to the vendor, the plan to expand its channel ecosystem will also see it recruit channel partners in the respective countries in the GCC.
Sakkeer Hussain, Director, Sales and Marketing, D-Link Middle East and Africa (MEA), said the company has decided to cement its channel presence to replicate the same success that it is enjoying in the power retail segment across the region.
"We are seeking to recruit strategic systems integrators in different countries in the GCC so that they can take the company's SMB and IP PBX solutions to the market. Despite a tough business climate prevailing in the Middle East now, we have continued to witness wider adoption of our SMB and IP PBX offerings in the market," he said. "The UAE and Saudi Arabia have continued to perform well for us even in these challenging times."
He explained that in expanding the channel base, the company wants to on board partners in Oman, Bahrain, Kuwait and Qatar. "I am encouraged by the penetration our products are having in the power retail segment," he added. "We are looking to replicate this success with the channel by enlisting systems integrators (SIs) who will take our products to the SMB market," he said.
To complement the partner engagement drive, the vendor will host road shows and seminars throughout the first quarter of 2017, to outline the channel strategy and product roadmap.
"As the market is challenging for all channel stakeholders at the moment, it is crucial that we support our partners with the resources and tools to help them succeed in the market," he said. "The partner recruitment drive is a demonstration of our commitment we have in the GCC with our SMB and IP PBX products."
He added that partners that are enlisted should take advantage of the training and certifications that the company is offering.