The Kingdom's $6.02 billion security, safety and fire protection market is taking centre stage at the ongoing Intersec Saudi Arabia 2018.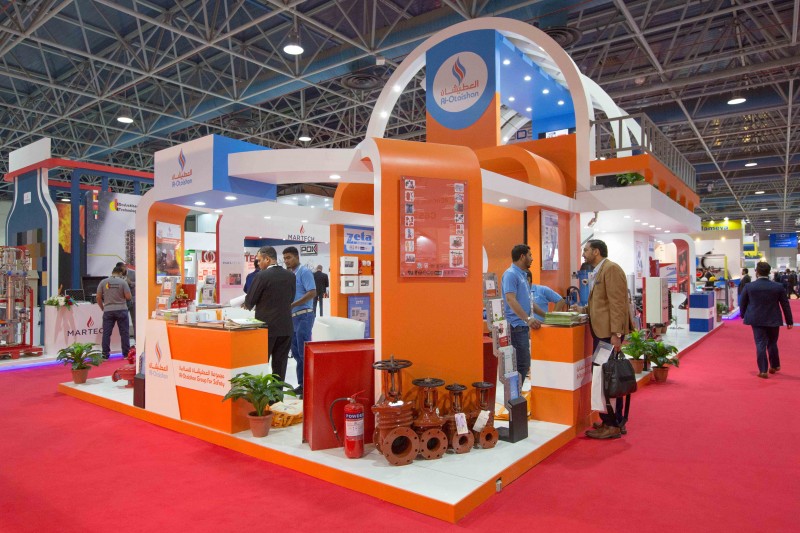 The 2nd edition of the annual showcase runs until 26th April at the Jeddah Center for Forums & Events, with 500 brands enticing an expected turnout of 5,000-plus Saudi trade visitors across its three-day run.
Organised by Messe Frankfurt Middle East in partnership with Saudi-based and ACE Group, Intersec Saudi Arabia 2018 is officially backed by the Saudi Ministry of Health and the Saudi Safety and Security Department.
Ahmed Pauwels, CEO of Messe Frankfurt Middle East, said, "The launch edition of Intersec Saudi Arabia last year was an unprecedented success, and we're delighted with the response from returning exhibitors participating this week, spearheaded by our 15 launch partners along with other big industry names.
"It's estimated that the combined value of the Kingdom's commercial security, fire and safety and homeland security markets was $6.02 billion in 2017, while the Saudi Vision 2030, stabilisation of oil prices, and economic pickup will all play a positive role in industry growth over the next few years."
Hadi Al-Harith, CEO of ACE Exhibitions, added: "Intersec Saudi Arabia is organised in the backdrop of the huge demand in the Western Region for infrastructure security for various government and private sector establishments covering the cities of Makkah, Madinah, Taif, and the industrial city-port of Yanbu.
"Added to this is a new market segment that is opening-up in the Kingdom – the entertainment industry. Around 5,000 entertainment events are planned to be organised in 2018 and these events being of public nature would require a whole plethora of safety, security and fire prevention services for the new venues that will host these events," added Al-Harith.
Among the many exhibitors this week eagerly seeking more business is Mobotix, which is showcasing its German-made intelligent IP video systems.  Phillip Antoniou, Sales Director for Mobotix in the Middle East, Africa, and South East Europe, said he expects the company's business volume in Saudi Arabia to grow year-on-year by 25-30 percent.
"Intersec Saudi Arabia is the most important security show in the Kingdom and we're proud to exhibit and showcase our solutions to new prospects and to meet with our current channel partners," said Antoniou.  "We've our complete range of products including our Award winning M16 series of 6MP and Thermal solutions as well as a few surprises for the market.
"As a company focused on quality and innovation, our emphasis is on applications where the typical basic CCTV is not enough. You can always offer more especially in an opportunity where added features, analytics and ROI are key," added Antoniou.
Intersec Saudi Arabia 2018 covers the key product groups of Commercial Security, Information Security, Perimeter & Physical Security, Homeland Security& Policing, Fire & Rescue, and Safety & Health.
It also features a three-day security and fire safety conference programme, bringing together key stakeholders, regulators, government authorities, solution providers and end-users to discuss strategies and collaborative approaches for the Kingdom's security, safety and fire protection industries.