Seidor Middle East and North Africa has been chosen by retail firm Truebell as a partner of choice for implementing SAP's new-generation S/4HANA business suite.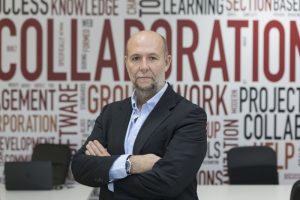 The SAP S/4 HANA Implementation Project, which has successfully Gone Live on 1st July 2017 is aimed at providing Truebell customers with prime convenience and fast response times, said the firm.
According to the company, SAP S/4HANA is the next-generation business suite. It is a product fully built on the advanced in-memory platform SAP HANA and with the design principles of the SAP Fiori user experience (UX). SAP S/4HANA enables operational simplification for customer adoption, data modelling, user experience, decision making and business processes among others. It also enhances IoT, Big Data and mobile technologies to help businesses run seamlessly in the digital economy.
"We are very proud to be Truebell's SAP partner of choice after a lengthy and difficult process of selection between other partners," said Ignacio Ruiz Eguilaz, managing director, Seidor MENA. "Our main value proposition has always been delivering projects on time, on budget and with excellent quality. We are proud to be our customer's strategic adviser and we aim support them in running their business simply and smoothly."
According to Eguilaz, with a wealth of over 30 years of technology expertise and experienced consultants, Seidor MENA will help Truebell deliver services to address evolving business demands.
­Truebell was established in 1984 with food industry establishing themselves as one of the preferred suppliers in the industry. "Equipped with a well experienced team, Truebell is growing rapidly over the years and we recognise that today's world is about convenience, choice and change. It is with these values in mind we are transforming our IT with next generation SAP S/4HANA," said Sunil Ramsinghani, director, Truebell.