Dubai, UAE, December 19, 2021: ServiceNow and Qualtrics have announced the availability of new joint capabilities that enable companies to deliver personalised service experiences. Combining ServiceNow's digital workflows with Qualtrics' experience management technology, organisations can harness and act on customer and employee experience data on the Now Platform, in real time, to quickly resolve issues and improve engagement, loyalty, and retention.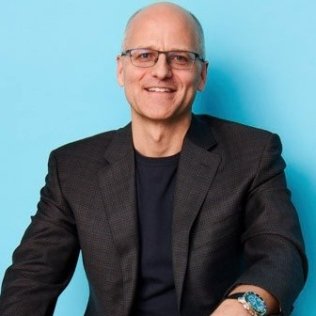 "What it means to truly know your customer has changed. Organisations need to deliver empathy at mass scale in every interaction to retain customers and drive growth in 2022", said Michael Ramsey, VP, Customer Workflow Products at ServiceNow. "Access to rich customer insights allows agents to respond to individual needs and powers digital workflows that drive great experiences, customer loyalty, and empathy".
"Great experiences are the currency of modern business. The experiences that companies deliver today can become their greatest competitive advantage tomorrow", said Jay Choi, Chief Product Officer at Qualtrics. "Companies who understand and act on experience data–the feedback that employees and customers share with them– to deliver incredible service experiences will successfully build long-term, meaningful relationships".
Setting a new standard for personalised service experiences at scale
Many organisations still struggle with siloed systems and disconnected customer insights that hamper their ability to design and deliver experiences customers want. Yet, providing great customer experiences is key to retention and growth. According to research from Qualtrics and ServiceNow, 80% of respondents said they have switched brands because of poor customer experience, and poor customer service experiences were the number one reason why.
To address this challenge, organisations can now access additional customer experience data from Qualtrics on the Now Platform via the Qualtrics CustomerXM and ServiceNow Customer Service Management integration. The data will empower service teams to create personalised workflows and automate support experiences, increasing loyalty and spend while helping reduce operational costs.
"Today people increasingly expect their banks to provide personalised experiences across every interaction", said Nicolas Boesch, GVP of Voice of Customer at M&T Bank. "Our use of ServiceNow and Qualtrics has enabled us to improve customer satisfaction at critical touchpoints, including our contact centers, retail locations and digital channels. We look forward to using the new Qualtrics and ServiceNow integration to help further streamline our processes and uncover new ways to delight our customers".
Organisations can also now seamlessly use the Qualtrics EmployeeXM for IT and ServiceNow IT Service Management integration to improve employee satisfaction and engagement. The integration helps IT teams automate and measure personalised service experiences based on employee experience data, while helping reduce operational costs. This is critical – Qualtrics research shows that employees are 230% more engaged at work if they believe they have the right IT services and technology supporting them.
"The digital services and tools that employees use for work are pivotal to the overall employee experience in today's hybrid workplace. When employees are enabled with the right technology at work they are happier and more productive", said Bob Border, CIO, Ingredion Incorporated. "The Qualtrics and ServiceNow integration will enable our IT department to identify and close experience gaps that improve employee satisfaction, productivity and engagement".
Innovating together for future service experiences
Qualtrics and ServiceNow will continue to jointly innovate to deliver more meaningful, tailored experiences in 2022. Additional integrated capabilities will help teams visualise sentiment and profile data directly on the Now Platform, giving agents and frontline teams a more holistic view of the customer and employee to improve service experiences.  
Availability
Customers can access the Qualtrics CustomerXM and ServiceNow CSM, and Qualtrics EmployeeXM for IT and ServiceNow ITSM, integration on the ServiceNow Store and the Qualtrics Marketplace
Visualisation of sentiment and customer and employee profile details, along with visualisation of satisfaction insights and stakeholder feedback, are expected to be available in 2022.