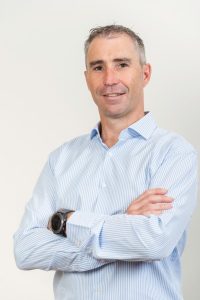 ServiceNow has promoted Mark Ackerman to the position of regional director for Middle East, South Africa, Turkey and Eastern Europe, including Russia (MESAT & EE).
Joaquin Reixa, senior AVP EMEA South, ServiceNow, said, "In 2015, Ackerman was appointed to run the Middle East territory for ServiceNow and in just three years, he has recruited a talented and dedicated core team, helped raise the brand awareness of ServiceNow in the region and built a strong client base that includes globally recognised regional brands in the aviation, banking and finance, transport and oil and gas sectors.
"We have set some extremely ambitious objectives for the region over the next three to five years, and given Ackerman's track record and understanding of the market and opportunity, I have full confidence that he is best suited to lead the team and spearhead our growth in the region."
Taking full responsibility for the Emerging Markets territory, Ackerman has been tasked with accelerating regional revenue contribution, to EMEA, to $1 billion by 2020. To that end, his focus for 2018 will be on growing the company's footprint and market share, particularly in the UAE, Saudi, Kuwait and Bahrain, via additional direct hires and further investments in existing channel partners and alliances.