The Sharjah International Airport (SIA) is taking part in the UAE Innovation Month in Sharjah with workshops and brainstorming sessions at the Sharjah Centre for Astronomy and Space Sciences.
These included a workshop for school students on the Six Thinking Hats technology presented on Monday morning by Nora Al Mazrouei, Director of the Human Resources Department, and Mariam Al Mazmi, Head of the Training Section.
The one-hour workshop was attended by 20 students from the American School and the Al Saleh School in Sharjah. The airport will hold another workshop on the Skamper programme for creative thinking on Tuesday, which will be open for everybody and not just school students.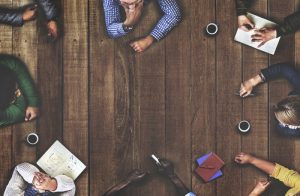 Al Mazmi explained that the Six Thinking Hats technology is based on dividing thinking into six modes, each of which is treated as a hat that man puts on and removes as per his mode of thinking at that particular moment.
At the end of the workshop, Al Mazmi asked the students to think of some challenges that could be faced by the airport or the people in it and gave travellers' luggage as an example. The workshop ended with an encouraging question for the students who were required to give an innovative answer to win a prize.
During the workshop, the students learned about some of the key features of the Six Thinking Hats technology, which is believed to be one of the most important methods for developing creativity and improving creative thinking.
The technology features six common modes of thinking with the white hat representing digital thinking, a yellow hat for optimistic thinking, a red hat for emotional thinking, a black hat for pessimistic thinking, a green hat for creative thinking, and finally a blue hat for controlling all operations.
The students responded positively to the brainstorming session by asking many questions, as a result of which they learnt that thinking is what goes on in the mind before saying or doing anything. This indicates that human thinking is a continuous process round the clock. Dedicated to creative thinking and solving problems, the Six Thinking Hats technology stresses the need for people to use all the modes of thinking while solving problems and pending issues.