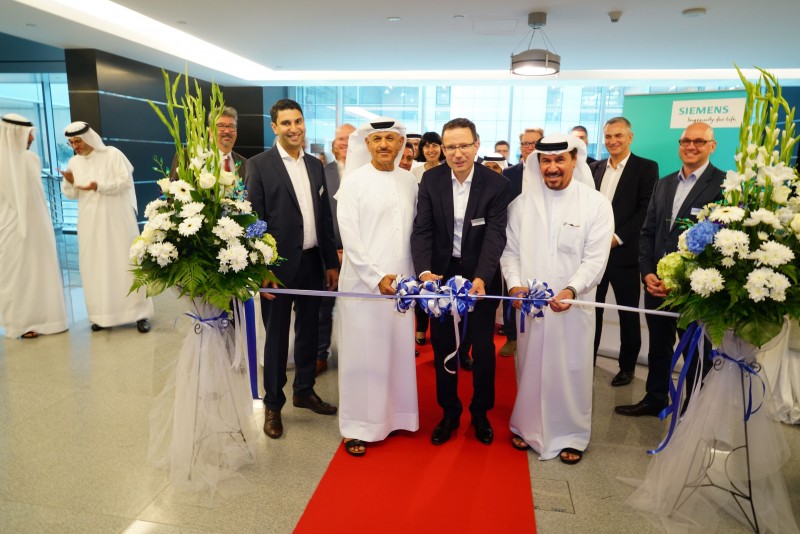 Siemens Postal, Parcel and Airport Logistics (SPPAL) has opened a new MindSphere Application Centre (MAC) in Dubai.
The facility, along with the Abu Dhabi process industries counterpart that is soon to launched, is part of a $500 million investment Siemens is making over three years to expand its presence in the Middle East, which also includes software grants for local universities to boost digital skills.
The Dubai MAC will be used to develop analytics and Internet of Things solutions for airports, airlines, cargo service providers and ground handlers. Solutions will be based on MindSphere, the cloud-based IoT operating system from Siemens.
The MAC in Dubai is part of the global network of a total of 20 centres for the digital customer applications of the Siemens group.
At these sites, a total of 900 software developers, data specialists and engineers are developing digital solutions in partnership with customers.
The Abu Dhabi MAC will cater for process industries and chiefly focus on oil and gas, water and waste water.
The MAC in Dubai is located at Dubai South's Business Park, which is also home to the Al Maktoum International Airport and the Expo 2020.
"We are building on our decades of experience in airport logistics and are using MindSphere in a targeted manner as a platform for digital innovations," says Michael Reichle, CEO of Siemens, Postal, Parcel & Airport Logistics. "For example, we are using our extensive expertise to develop apps, or in the areas of machine learning, data analysis or data mining."
Opportunities offered by the collaboration include setting up a data platform (data hub). This type of hub allows the real-time exchange of quality-assured data in a standard, secure manner, thus improving cooperation between the various stakeholders at airports. Additional areas for collaboration range from reducing maintenance costs and improving the power supply as well as proactive asset management and maintenance.
"Customers benefit from these skills in our cloud-based and on-premise solutions," Khaled Nabli the head of the new Dubai MAC, said. "Siemens is also inviting customers to work together on new solutions as co-creation partners. In this way, Siemens is developing applications which are tailored precisely to the needs of customers, adding maximum value for them. This gives them a significant competitive advantage, and it provides us with a USP in the market."