5G is a hot topic at Mobile World Congress this year.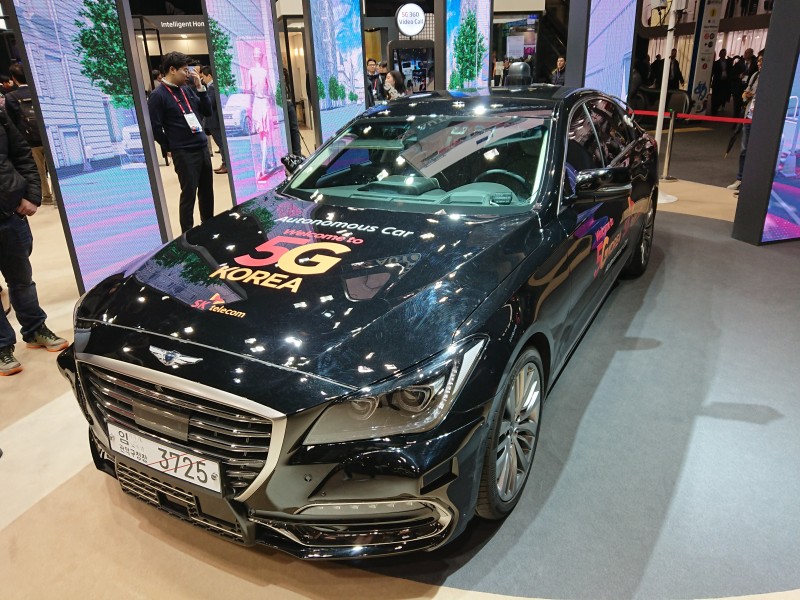 South Korean-based firm, SK Telecom, is showcasing its 5G autonomous car at the event, which is equipped with 11 cameras, numerous sensors and HD mapping.
"Thanks to the 5G technology, information concerning the cars location, speed and condition can be received in real-time, due to the networks high-speed and low-latency," said Julia Perez Arquillo, staff exhibitor, SK Telecom. "This information is then sent to a centralised control hub, which can then notify the driver if, for example, there is a crash a few kilometres ahead of them, meaning they can divert their journey almost immediately."
The car is covered with movement sensors that work on electromagnetic waves and lasers, Arquillo added. "Accuracy is paramount when discussing autonomous vehicles," she said. "A basic GPS can locate us with an accuracy of 2 to 10 meters, and the new Galileo system promises an accuracy of 4m. But, SK Telecom's autonomous model has an accuracy margin of 25 centimetres – meaning it boasts some of the best safety and reliability scores on the market today."
The car has undergone intense testing in a controlled "city" environment – known as 'K-City', in South Korea.
But the company has big plans to expand beyond its Korean boundaries when the technology is made commercially available, and the Middle East is most certainly on the telco's radar.
"The plan is to commercialise the autonomous technology by 2022, and have the entire package on the market – including the Hyundai car, by 2025, when we plan to go global," added Arquillo.