Smart Dubai is utilising GITEX Technology Week to flaunt the latest developments and additions to its flagship Dubai Blockchain Strategy, as well as to its artificial intelligence service, Rashid.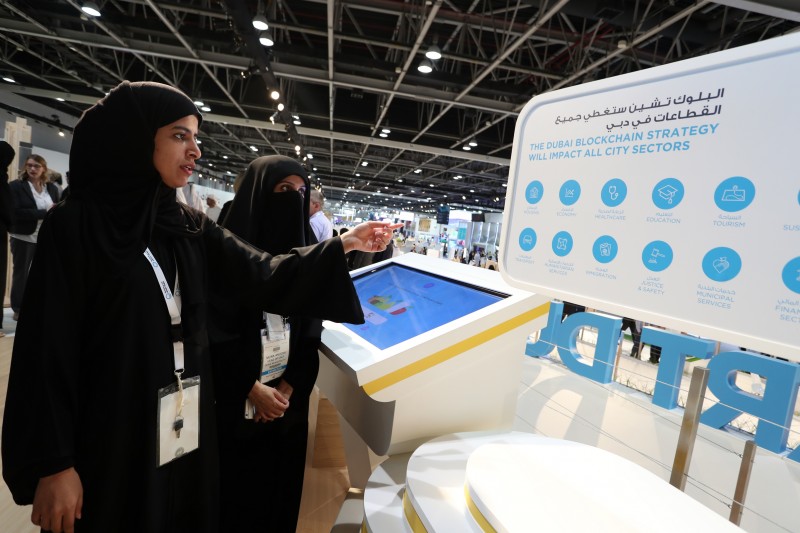 The initiatives demonstrate Smart Dubai's overarching mission to put cutting-edge technologies at the service of the people. This aligns with directives from His Highness Sheikh Hamdan bin Mohammed bin Rashid Al Maktoum, who has made the ambitious promise that the Emirate of Dubai will issue its very last paper transaction by 2020 after switching to the Blockchain network.
"We are utilising our platform at GITEX Technology Week to introduce the public – and decision makers, in particular – to the latest advancements in our initiatives, as well as our progress towards achieving the objectives of the Dubai Plan 2021," said Her Excellency Dr Aisha Bint Butti Bin Bishr, Director General of the Smart Dubai Office (SDO). "We are constantly developing and upgrading our services to support our mission of implementing cutting-edge innovations across all sectors, all in an effort to make Dubai the smartest and happiest city in the world."
Smart Dubai's Blockchain Strategy revolves around three main pillars: increasing government efficiency by transferring 100% of government transactions to the Blockchain network, strengthening industrial activity by creating new Blockchain-based business models, while securing Dubai's position as the global leader in terms of adoption and implementation of Blockchain networks and transactions.
In addition, Smart Dubai is also showcasing the latest developments in its AI service, Rashid, which demonstrates the impactful role that artificial intelligence technology is playing in Dubai's smart-city transformation. Advanced AI-powered services streamline government operations and provide official and reliable answers to questions from aspiring entrepreneurs looking to launch a business in Dubai or invest in start-ups. Rashid can also reveal to users the procedures, documents and conditions required for a start-up, as well as simple, clear and reliable instructions.