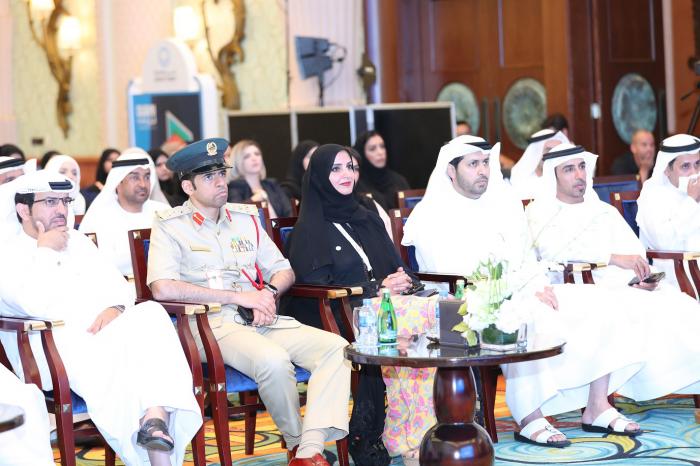 The Smart Dubai Office has launched its Dubai Now electronic platform, which is meant to act as a "one-stop shop" for all government services in the emirate.
The platform is the latest in Smart Dubai's range of smart services; it complements the Dubai Now app – the integrated platform for the city's services that cater to individuals – which was launched by Smart Dubai in 2015. All services available on the application will be integrated into the Dubai Now website. The step aims to facilitate round-the-clock and easy access to best-in-class services through new channels.
The Dubai Now platform compiles government services and integrates them in an effort to provide easy and smooth access for businesses, residents and tourists. The platform includes 11 categories of services, including: security and justice, public transport, payments and bills, visas and residence, driving, health, business and employment, education, housing, Islam, and miscellaneous.
"The Dubai Now platform highlights the importance of close cooperation between government and private entities to offer smart services for Dubai residents," H.E. Dr Aisha bint Butti bin Bishr, Director-General of the Smart Dubai Office, said. "Building smart cities requires consolidation of efforts among all relevant organisations, to offer best-in-class services. This will ensure top-of-the-line experiences for all users, which helps achieve the Happiness Agenda set by Smart Dubai."
H.E. Wesam Lootah, CEO of Smart Dubai Government, said, "By launching Dubai Now, Smart Dubai will work to consolidate and harness efforts among all government entities. We will spare no effort to provide cutting-edge smart services for users. At the same time, we will encourage government entities to strengthen cooperation and provide a unified centre for services in Dubai, one that caters to companies and individuals alike, allowing for government entities to add or upgrade their services directly.
"Dubai Now is a comprehensive platform providing more than 55 services from 24 government departments, as well as semi-governmental and private entities in Dubai," H.E. Lootah added. "The platform is an extension of Dubai Now's smart application, which allows customers to access government services easily and seamlessly all from one portal. Smart Dubai continues to drive digital innovation in services to ensure their accessibility to all categories of customers."
The smart services provided through the platform include locating the nearest car registration centre; payment of traffic violations, water and electricity bills, and Etisalat and Du fees; topping up Salik and Nol cards; accessing Dubai Customs accounts; and services such as "Ajari", "Makani", and "Criminal Case Look-up". The platform also allows users to donate to Dubai Cares, Al Jalila Foundation and other registered charities.
Dubai Now was named Best Mobile Government Service in the UAE at the World Government Summit 2016.