DP World has recently announced that it achieved strong financial results in 2017, with revenue growing 13.2 percent at $4,715 million.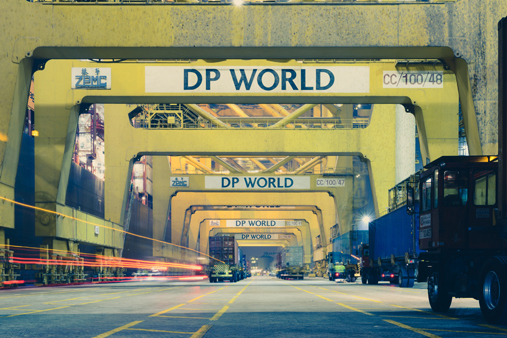 The organisation's adjusted EBITDA of $2,469 million and adjusted EBITDA margin of 52.4 percent.
Capital expenditure of $1,090 million invested across the portfolio during the year, below the Group's guidance of approximately $1,200 million in 2017.
In 2017, gross global capacity was at 88 million TEU and is expected to grow to over 100 million TEU of gross capacity by 2020, subject to market demand.
Consolidated capacity was at 50 million TEU up from 42 million TEU in 2016 including the consolidation of Pusan (South Korea). The company expects capital expenditure in 2018 to be up to $1.4 billion with investment planned mainly into UAE, Posorja (Ecuador), Berbera (Somaliland), Pusan (South Korea), Maputo (Mozambique) and Sokhna (Egypt).
DP World Group Chairman and CEO, Sultan Ahmed Bin Sulayem, said, "We are pleased to announce another set of strong financial results in 2017, as we again delivered earnings in excess of $1 billion and above 50 percent EBITDA margin for the full year."
Sulayem noted that on a like-for-like basis, our earnings grew at 15.1 percent ahead of revenue growth of 6.0 percent and EBITDA growth of 8.0 percent. "Encouragingly, our volumes have continued to grow ahead of the market with gross volumes growing 10.1 percent year-on-year, ahead of Drewry Maritime's full year market estimate8 of 6.0 percent. Our portfolio has seen strong performance across all three regions benefitting from the improved trading environment and market share gains."
The DP World chairman then highlighted that in-house expertise and the use of the latest technology solutions contributed to the significant growth the firm achieved.
"In recent years, we have leveraged on our in-house expertise to extend our core business into port-related, maritime, transportation and logistics sectors with the objective of diversifying our revenue base and connecting directly with the owners of cargo and aggregators of demand to remove inefficiencies in trade, improve the quality of our earnings and drive returns," he said. "Going forward, we expect this trend to continue as we seek opportunities in complementary sectors in the global supply chain and also make use of new technology and data solutions to provide better service to our customers."
The company also said that going forward, it aims to leverage on the technology and data available to provide smart solutions to customers that will remove inefficiencies in trade and deliver stakeholder value.
"We have made an encouraging start to the year with current trading in line with expectations. As we look ahead into 2018, geopolitical headwinds in some regions pose a challenge but we expect to continue to grow ahead of the market and see increased contributions from our recent investments."