Dubai Police have announced that the force's ultimate goal is to reduce visits to police stations across the emirate by 80 percent before the end of 2018, using a number of smart technology initiatives.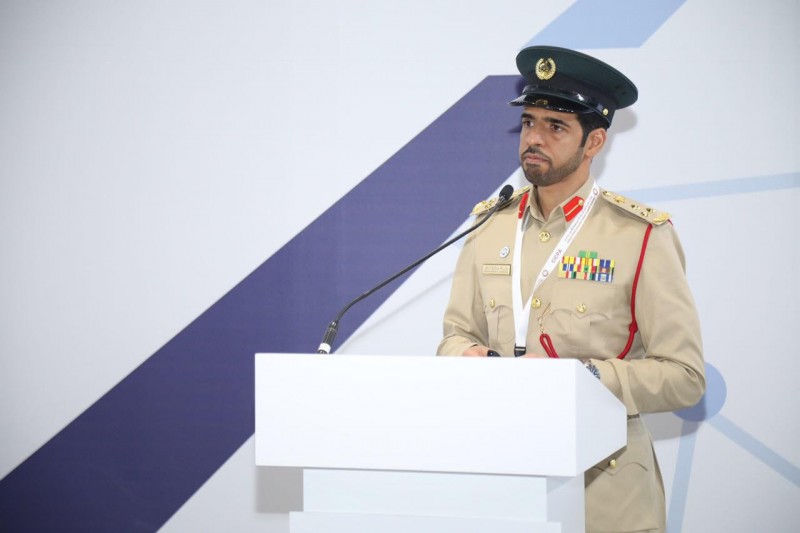 Speaking at the eighth edition of the International Exhibition for National Security and Resilience in Abu Dhabi today, Brigadier Khalid Nasser Al Razooqi, director general of artificial intelligence at Dubai Police, highlighted ambitions to use AI to enable the force to not only detect, but predict, crimes in the UAE.
Brigadier Al Razooqi also claimed that by 2040, "most crimes will be committed by machines."
But if so many crimes are expected to be committed by machines, does this mean they're expected to be solved by machines?
"It can definitely happen," he told Tahawul Tech on the sidelines of ISNR yesterday. "What you've seen in the movies will soon be a reality in this space."
Dubai Police's smart police stations and its Robocop employee have also been on show this week, which Brigadier Al Razooqi said are both part of the force's target to reduce the number of people attending police stations by 80% by the end of 2018.
"Encouraging Dubai's residents to use these smart services, rather than coming to the police station for minor incidents, is the ultimate goal," he said. "The government set us this goal for 2018, and it has been the driving force behind many of our smart initiatives."
But with a service so personable as policing, surely the entire force cannot be run by machines?
"This is why the government has left the 20 percent margin in order for these services to still be conducted on a face-to-face basis, and I believe this is enough," he added.
The smart police station offers residents "over 27 individual services," Brigadier Al Razooqi continued, such as opening a case, paying your fines, or reporting a bounced cheque.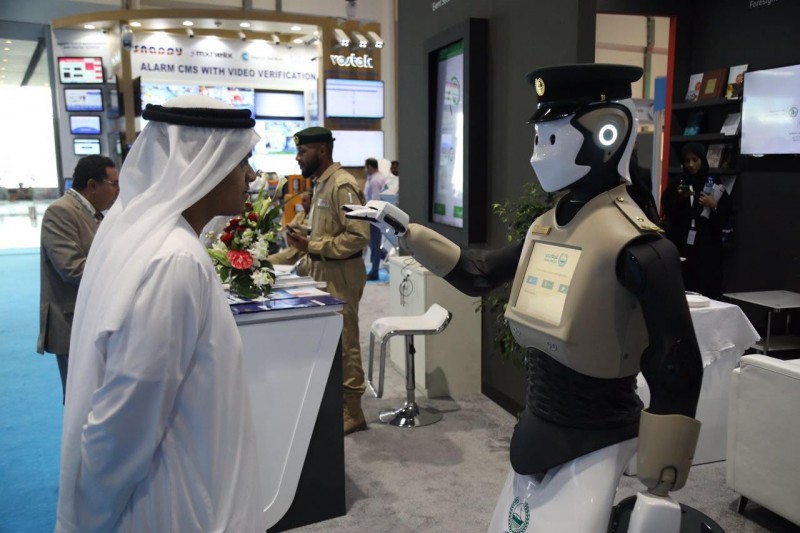 Similarly, the Robocop – which is currently positioned in landmark locations including Dubai Mall, enables users to access its services through the voice recognition technology.
"We've had really positive feedback from Dubai residents that have used the Robocop. When people see these kinds of machines, they can't help but want to touch them and interact with them, and we really believe it will bridge the gap between the police force and the people, as these machines are very engaging and approachable," Brigadier Al Razooqi said. "The new generation love to interact with these machines, which is a great advantage for us. We've also found it has encouraged people to report more cases and pay fines as they can do so in their own time at their convenience."
Dubai Police are also testing the use of facial recognition technology in a recent POC use case. "We have access to over 10,000 CCTV cameras in Dubai, but obviously I am unable to hire 10,000 police officers to analyse these cameras," he said. "Therefore, we needed to find an efficient system of making sense of these live videos, and this is where facial recognition technology can really help."
However, he added that while still in the testing phase, the force have experienced some challenges, as the technology depends on the camera's environment, lighting, quality and position.