Snowflake and Microsoft strengthen their partnership, enabling enhanced AI capabilities, low code app development and seamless data governance for customers across industries.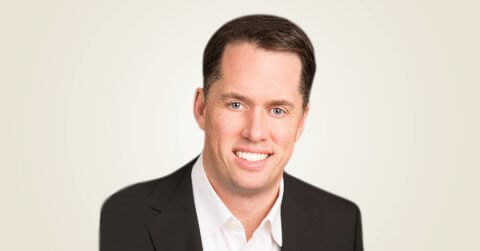 The two companies will also implement new programs to enhance joint go-to-market strategies and improve field collaboration, bringing joint solutions directly to customers. As part of the partnership, Snowflake will increase its Azure spend commit, with both companies jointly supporting go-to-market efforts.
"Snowflake's partnership with Microsoft is evolving and focused on improving our field collaboration to help our customers enter the next wave of generative AI," said Chris Degnan, Chief Revenue Officer, Snowflake. "Our integrations with Microsoft's generative AI and LLM services will enable joint customers to leverage the latest AI models and frameworks, enhancing the productivity of developers."
"Microsoft is the most trusted platform in enabling partners and customers to innovate seamlessly and securely, especially in this next generation of AI," said Judson Althoff, executive vice president and chief commercial officer, Microsoft. "Through our expanded partnership, we will combine Snowflake's Data Cloud expertise with Microsoft's cloud technologies and AI capabilities to help customers across industries build intelligent solutions to better manage, understand, and govern their data."
Snowflake will expand its strategic initiatives with Microsoft to empower data scientists and developers with industry-leading AI solutions, build new integrations between the Data Cloud and Azure ML, and leverage integrations with Azure OpenAI and Microsoft Cognitive Services. With the Azure ML integration, joint customers will be able to accelerate the entire development to production workflow for machine learning with access to the latest frameworks, integrated CI/CD, and more.
Additionally, to leverage the latest in AI innovation to build intelligent data products, both companies are committed to working toward enabling Snowflake customers to easily and securely leverage Azure OpenAI and Microsoft Cognitive Services with Snowflake data.
Snowflake will continue to create seamless experiences for customers through new and improved product integrations across complementary Microsoft products. These products include Purview for data governance, Power Apps & Automate for low code/no code application development, Azure Data Factory for ELT, Power BI for data visualization, and more.
"Investment management decision-making depends on timely access to a complex ecosystem of data.  Delivering this information to our clients with quality and speed, while simultaneously providing advanced analytical capabilities and a sophisticated user experience is what State Street Alpha is all about," said John Plansky, Head of State Street Alpha. "Partnering with Microsoft's Azure Cloud and Snowflake, our teams can bring data together with a natural language question and answer type solution. We are able to aggregate content at scale, integrate it with a large language model, make it available in a secure way, and remove friction for our customers, giving them information in near-real time."