SonicWall, a leader in cybersecurity solutions, is supporting its partners through their soon-to-be revamped MSSP Partner Program.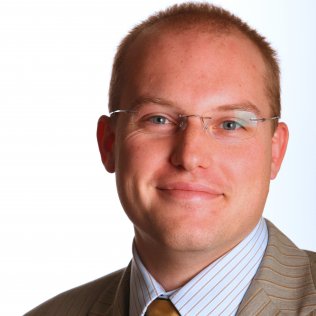 The SonicWall SecureFirst MSSP Program helps partners with new or mature managed security practices fill their customers' widening security skills gap by building and scaling their managed security service offerings to deliver optimal security outcomes.
Luca Taglioretti, Vice President, Global MSSP and Carrier Sales at SonicWall, said: "Last year we expanded the program to meet the growing demands of our partners. The MSSP Program focuses on three pillars – innovative finance models, technology and enablement.
"The enablement side is key to the success of the program. This helps partners who are not yet ready to fully implement the portfolio to learn from a whole set of tools we provide to them, including whitepapers, MSS blueprint sales, and access to our exclusive MSSP partner portal."
SonicWall is also offering innovative financial models based on tiered pricing and sales volume. The volume-based tiered pricing on annual subscriptions license, said Taglioretti, allows partners to plan their spending and their offering without incurring in huge investments.
The program also expands opportunities for SecureFirst Partners that do not yet offer managed security services. SecureFirst Partners with a traditional value-added reseller (VAR) business model can resell pre-defined managed service options that can be delivered by a select group of SecureFirst MSSP Partners that have the expertise to deliver these services.
SonicWall has undergone a big change over the past few years. The US-based company was a Dell subsidiary for four years, from 2012 to 2016. Since the split from Dell, SonicWall has been focusing on delivering unique security solutions under a new management team, and the Middle East has been a focus region for them.
During GITEX Technology Week 2019, SonicWall announced a partnership with Emirati-based telco Etisalat to provide network security in bundle offer to SMBs.
Etisalat Digital is offering the SonicWall next-generation firewall with Comprehensive Gateway Security Suite which provides advanced protection and access to the SonicWall Capture Security Center, a scalable cloud security management system that provides visibility and control across platforms.
"Our partnership with Etisalat started a few years ago, but it has now grown to include this new bundle offer to SMBs. Thanks to this new partnership, Etisalat will be able to extend their market offering to smaller organisations," explained Taglioretti.
"In the past few years most telcos seem to have focused just on their enterprise solutions, without realising that, as a matter of fact, the number of SMBs out there is much higher. We have been in the market for 28 years, and our automatic detection and prevention solutions can protect any company in the same efficient way, no matter the size. From a functionality perspective, to the graphic and ease of use, our offer is the same for both enterprises and SMBs."
Besides announcing their partnership with Etisalat, SonicWall also leveraged the importance of this year's GITEX to showcase their offering as well as the great investments they have made in the region, both organic and inorganic.
"This is probably the best stand we've had in the past four years, and we have made sure to have a great team to attend the event, including our Vice President EMEA Channel Sales Michael Berg, our COO Atul Dhablania, our engineers, our sales team – it's very important to us to show we are really focusing on the region," commented Taglioretti during the event.