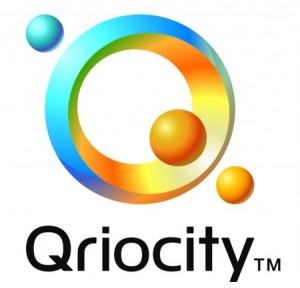 Sony has just announced the launch of a dedicated Qriocity app for Android smartphones. Officially titled "Music Unlimited powered by Qriocity", the app allows subscribers to Sony's cloud-based streaming music service full access to the Qriocity catalogue, which currently boasts over seven million licensed songs from major record labels including Universal Music Group, Sony Music Entertainment, Warner Music Group and EMI Music. In addition to Australia, the app is also available in the U.S, France, Germany, Ireland, Italy, Spain, the U.K., and New Zealand.
The Qriocity app enables subscribers to access their full music library, synchronise songs from their PC, and play them on a compatible Android phone. Curiously, Sony says the app will only work on smartphones running Android 2.1 or higher, but will not work on Android 3.0 "Honeycomb" tablet devices. Sony also says the app will only display properly on Android phones with a screen resolution of 480×854, 480×800 or 320×480 pixels.
The app has been specifically tested on Sony Ericsson's latest Android-based mobile phones, with the company listing the Xperia Arc, Xperia Play, Xperia X10, Xperia X8 and the Xperia Neo as officially supported devices, but it will also work with other Android phones provided they fit the criteria above.
Subscription is available in two forms, premium ($12.99 per month) or basic ($4.99 per month). Premium subscribers can use the app to add songs to their library, create and edit playlists, access Qriocity's premium music channels and search and play the entire Australian music catalogue without restrictions. Basic members can play music on multiple devices, synchronise the songs on their PC, and access basic music channels.
People who are not  Qriocity subscribers, can sign up through the app for a free 30-day trial. The Music Unlimited powered by Qriocity app is free and available now in the Android Market.