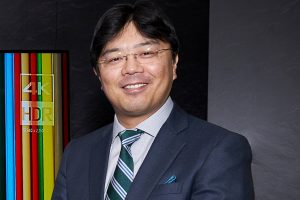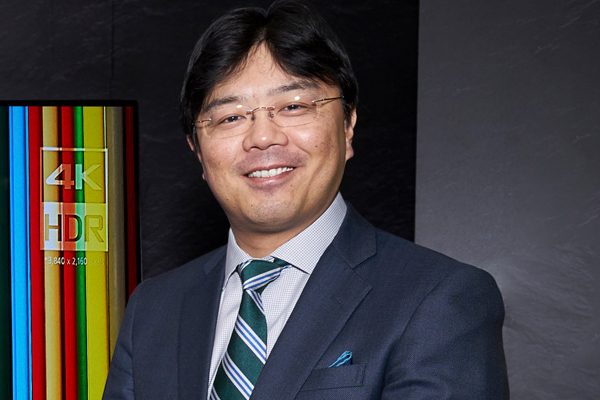 Sony Middle East and Africa (MEA) has unveiled a new business strategy that aims to increase its regional presence and grow business by 20 percent in 2017. Saudi Arabia will be the biggest contributor to the company's growth strategy in the region and the Sony business here is expected to grow by 27 percent.
Driving Sony MEA's strategy, managing director Taro Kimura will achieve this vision through new product launches and a refreshed business development strategy that will place the company and its business partners in a strong position to gain market share in the company's focus categories, which are television, digital imaging and audio products. Sony MEA is looking to grow television sales in Saudi Arabia by 26 percent, audio product sales by 32 percent and achieve a 57 percent sales growth in its full frame camera business in 2017.
"To achieve our ambitious plans, Sony MEA and Modern Electronics Company Limited (MECL) are re-engineering our operations and evolving strategies based on data and facts. We are aligning priorities, KPIs, processes and in-market execution plans. Our aim is to present a powerful united front in the retail space. This will enable us to offer our customers the best experiences with our innovative products and encourage them to appreciate their unique value," said Kimura.
MECL has been synonymous with Sony since it was founded in 1970 and market all of the company's range of consumer electronics that include televisions, audio products, cameras, headphones, PlayStation and XPERIA phones.
Trevor Bish Jones, chief executive officer, MECL said "Sony has an extraordinarily powerful line-up of products this year.  We are working on new strategies to market these products with the Sony regional office.  We are renovating MECL showrooms to focus on Sony and best expose the Saudi customer to the many technological innovations Sony products have to offer."
According to the company, leading change in the television category is Sony's first BRAVIA OLED TV A1 Series, launched in the Kingdom just last month. The BRAVIA OLED A1 series offers an enhanced visual experience with superior picture quality, achieved with its proprietary 4K HDR Processor X1 Extreme and sound that emanates directly from the screen itself, made possible by its Acoustic Surface technology.
"Television is our key driver for business growth and our product strategy of best picture quality, design and usability remains unchanged," said Kimura.  "The BRAVIA OLED A1 Series will be a new addition to an array of best in class televisions that will expand from 23 models in 2016 to 37 models in 2017, offering customers a wider choice."
The ambitious growth expectations in the interchangeable lens camera are spurred by the overwhelming acceptance of its flagship Alpha series by photography and videography professionals, said the firm.
"Sony is the market leader in digital camera and our interchangeable lens Alpha 7 series, the new Alpha 9, Alpha 6000 cameras and fixed lens RX100 cameras have won several industry awards. They have also been well received by photography enthusiasts around the world and are continuing to gain wider recognition and popularity," added Kimura. "Sony today offers a selection of 27 lenses all of which are High Resolution compatible. No other camera manufacturer offers such an extensive range of high resolution lenses since legacy lenses are not high resolution and future compatible."
Headphones, wireless speakers and sound bars will be the main contributors to business growth in the audio category.
"The launch of the MDR-1000X industry-leading noise-cancelling headphones was a breakthrough for Sony, and we expect sales of this product alone to increase five-fold in 2017," said Kimura. "Supplementing the MDR-1000X will be the widest range of headphones and earphones that will meet all the types of usage such as in-ear, overhead, microphone function, Bluetooth and noise-cancelling," he added.
According to Sony, a seasoned consumer electronics professional, Kimura has a proven track record in corporate transformation and business turnaround across the GCC, Europe and Japan. With his vast global experience and local knowledge, Kimura has been driving Sony's business in the region since he began his second stint with Sony MEA in August 2016. Locally Trevor complements the regional effort with his consummate retail expertise gleaned from more than 25 years in the retail business that includes electronics.
Under their leadership, the company said that the Sony business in Saudi Arabia has witnessed massive growth in sales in the television segment. The company grew the business by 210 percent and hit 8 percent market share in CY16 in the 55-inch TV size category. Sony also experienced strong growth in the 65-inch TV size segment and grew by 45 percent and hit 18 percent market share, while the 75-inch TV size segment achieved 14 percent per cent growth with a market share of 24 percent.
Meanwhile, in the audio segment, the sound bar category grew by 72 percent. The headphone and earphone business has grown by 79 percent, reinforcing the company's positioning in sports, Bluetooth and noise cancelling space.
In the digital camera business, Sony's full frame segment grew by 50 percent in 2016.