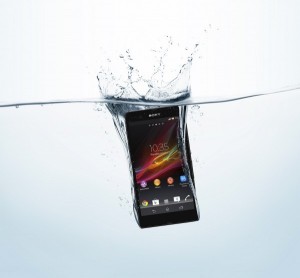 Sony's new flagship Xperia Z smartphone saw its Middle East launch at glitzy press event on Tuesday, when visitors poured into Atlantis on Dubai's Palm Jumeirah to gain a look at the device.
The Xperia Z features a five-inch Full HD Reality Display, a Snapdragon S4 Pro quad-core processor and a 13-megapixel fast-capture camera, Sony said. The new device also features Sony's Mobile Bravia Engine 2.
The phone was first unveiled at this year's Consumer Electronics Show in Las Vegas, where it gained plenty of attention, as Rudinger Odenbach, Vice President of Sony Mobile Communications MEA, noted.
"The Xperia Z has generated a great deal of excitement internationally since its official launch at the CES in Las Vegas," he said. "We anticipate the ultimate range of rich user experiences offered on this stellar model from the Xperia range to increase the momentum several times over in key MENA markets."
In terms of features, the Sony Bravia Engine 2 uses technology from Sony's much-celebrated line of televisions. What's more, Sony has borrowed technology from its digital camera portfolio, including the Exmor RS image sensor, to make the Xperia Z stand out from the broad range of Android-powered devices on the market.
Sony's new device also features what it calls a Battery Stamina mode, which, Sony claims, can improve standby duration by up to four times, thanks to it automatically shutting down battery-draining apps whenever the screen is off. The phone restores these apps when the screen is turned on, Sony said.
Perhaps most interestingly, though, the Xperia Z is perhaps the most durable high-end smartphone on the market today, a point that Sony demonstrated by submersing it in water.
The new device will launch with Android 4.1 Jelly Bean, though users will be able to upgrade to Android 4.2 shortly, Sony said.