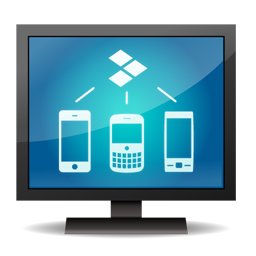 IT security and data protection company Sophos today announced Sophos Mobile Control 2.0, the latest version of its award-winning mobile device management solution, which ensures customers have complete protection everywhere and on any device.
Sophos Mobile Control supports a variety of mobile devices and operating systems such as Apple iPhones and iPads, including the latest iOS5 release, Google Android phones and tablets, Windows Mobile devices and RIM BlackBerry—managing all of these from one web-based console, the company said.
According to IDC's Worldwide Quarterly Media Tablet and eReader Tracker, worldwide media tablet shipments rose 303.8% year over year in the second calendar quarter of 2011 (2Q11) to 13.6 million units.
Research firm Gartner's report titled "Gartner's Top Predictions for IT Organisations and Users, 2012 and Beyond: Control Slips Away," by 2016, at least 50% of enterprise email users will rely primarily on a browser, tablet or mobile client, instead of a desktop client.
With the continued proliferation of mobile devices, many people are utilising their personal devices for work as well. Nearly three quarters of companies allow employee-owned smart phones and/or tablets to be used at work, based on Aberdeen data from 2011. A quarter give employees a white list of allowed devices, while almost half let employees use any device.  
According to analysts, accessing sensitive data on these devices is causing an array of security and compliance issues for businesses and their IT staff, who are now tasked with enabling the use of consumer devices, developing new mobile applications for business use while maintaining consistent policies and device compliance across all employees.
Sophos Mobile Control is designed specifically for IT administrators to simply and quickly secure, monitor and control smart phones and other personal mobile devices, it was reported.
According to Sophos, the enhancements incorporated into this latest version include an Enterprise App store that brings the look and feel of a typical app store, but allows IT administrators to configure, require or recommend apps to download, compliance enforcement tool that allows IT administrators to set specific rules that execute consistent policies from device to device, including such actions as denying un-encrypted devices or blacklisting specific applications and a Self-Service Portal that gives users access to features such as lock mobile devices, wipe devices, locate devices and reset passwords. With the self-service portal, employees are now able to resolve most problems on their own without exhausting IT resources, Sophos said.
"We understand that businesses are increasingly mobile and their workforce is adding an extra layer of complexity," said Matthias Pankert, VP of product management, Mobile Data Protection, Sophos. "With the enhancements within Sophos Mobile Control, we are aiming to streamline and simplify device and data protection, while giving employees the flexibility they want, and IT departments the protection they need."