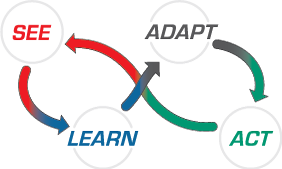 Web security company, Sourcefire, today announced it will present on 'Agile Security For The Real World' at the PCI Abu Dhabi on November 23, at the Rocco Forte Hotel, Abu Dhabi.
Maher Jadallah, Regional Manager, MEA, Sourcefire, will highlight the importance of adopting an Agile Security approach to address today's dynamic threat environments.
"With today's complex and dynamically changing network environments, customers require comprehensive protection to support evolving security needs," said Jadallah.
"PCI Abu Dhabi, is an optimal forum for us to share Sourcefire's vision on Agile Security with organisations in the region. Through our presentation, we will illustrate how Agile Security can help IT managers gain greater visibility and control to help prevent and minimise potential damage before, during and after the threat."
PCI Abu Dhabi 2012, a part of the PCI Global Series, is designed to provide participants with insights and information on solutions that can help minimise complexity, reduce risk, create value and keep costs low. The event will offer participants strategic and technical advice, examples of best practice and practical case studies.