Thursday, 13 January 2022, Dubai, UAE: StarLink, the fastest growing Cyber and Cloud Advisor in the META region, today announced a distribution partnership with Anomali, the leader in intelligence-driven extended detection and response (XDR) cybersecurity solutions. By adding Anomali to its portfolio, joint customers' security teams will gain in-depth visibility over all threats, automate threat blocking, and enable faster response times.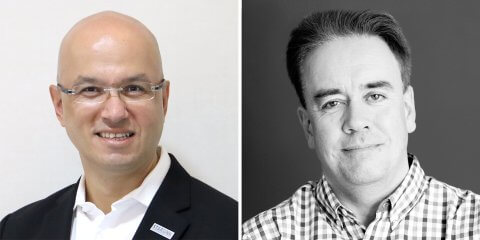 This new partnership will provide organisations across MEA with access to the award-winning Anomali portfolio, an innovative suite of products that leverages global intelligence to empower security teams with the precision attack detection and optimised response needed to stop immediate and future breaches and attackers. Included in the offering are Anomali ThreatStream, a leading threat management platform, Lens, a Natural Language Processing (NLP) extension that identifies all threats in any web content to operationalise it across security infrastructures, and Match, an advanced XDR attack detection and response solution that quickly identifies and responds to threats in real-time by automatically correlating all security telemetry data against active threat intelligence.
"In a time where we are experiencing rapid expansion of the threat landscape globally, where cyber threats can have major repercussions on businesses, it is imperative to replace reactive remediation with proactive detection and response to ensure seamless operations and optimum returns on security investments", commented Zaidoun Arbad, COO, StarLink. "StarLink and Anomali will jointly empower enterprises to up their defences with timely threat intelligence so they can stay on top of the latest cyber threats and achieve effective and efficient cyber resilience", He added.
StarLink, with its unique GTM strategy, regional on-ground and technical expertise as well as its extensive partner network will help build a robust market expansion plan for Anomali in the region to meet the growing customers' cybersecurity requirements as well as enhance their market presence.
"Advanced adversaries are launching a relentless level of cyberattacks against public and private sector organisations across the Middle East. A lack of threat detection and response solutions coupled with talent shortages is leaving many security teams at a disadvantage when it comes to defending against advanced adversaries", said Justin Coker, Vice President and General Manager of Europe and the Middle East (EMEA), Anomali. "As part of our commitment to helping organisations around the world build and maintain resilient cybersecurity postures, we are providing partners like StarLink with valuable benefits, incentives, and support needed to reach vast markets that are demanding new levels of efficient and effective security products and services".