Wednesday, 21st April 2021, Dubai, UAE: StarLink, the fastest growing 'True' Value-added Distributor (VAD) in the META region, today announced a collaboration with BMC Software, Inc., a global leader in software solutions for the Autonomous Digital Enterprise, as a BMC Distribution Partner for BMC IT software solutions and services in the MENA region.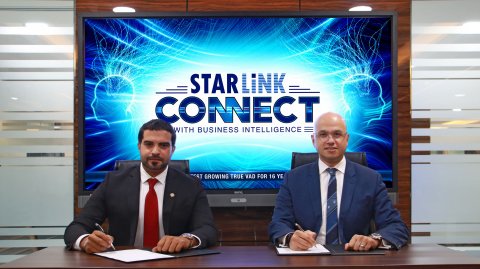 Together, both companies have agreed to embark on this expansion journey by capitalising on StarLink's strengths and expertise – its extensive channel network, a robust customer installed-base across multiple business verticals, mainly Banking, Financial Services, and Insurance (BFSI), government, oil and gas, telecom, and the highly skilled on-the-ground Sales and Technical teams. StarLink undertakes to promote and distribute the entire BMC IT software and services solutions portfolio.
BMC aims to become the key strategic partner to customers to help them reinvent and power their businesses through software to become Autonomous Digital Enterprises (ADEs).  An ADE is defined by BMC as the future state of business, one which comprises intelligent, interconnected, technology-enabled, value-creating systems that operate with minimal human involvement across every facet of a business and its ecosystem of partners, allowing valuable human resources to focus on innovation.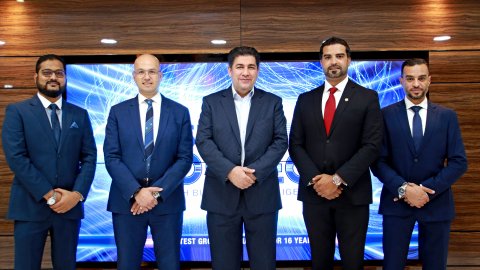 Nidal Othman, CEO, StarLink said, "It's high time businesses accelerate their digital transformation journey in its true sense for operational excellence and to remain competitive. With BMC's unmatched experience in IT Management, we are bringing in a robust range of AI-powered on-prem, cloud and hybrid IT solutions to enable enterprises to become agile and efficient with their service management, automation, and operations".
Ollie Norman, AVP for BMC's EMEA Sales said, "As the pace of digital transformation continues to increase, organisations in every industry will need to reinvent themselves to succeed. Working with StarLink is a great way to support the ADE journey for organisations in the MENA region".