Sunday, 7th February 2021 – Dubai, UAE: StarLink, the fastest growing "True" Value-added Distributor (VAD) in the META region, today announced signing a global distribution agreement with Getvisibility. This comes after a successful US partnership.  The two companies have decided to further strengthen their alliance with this expansion.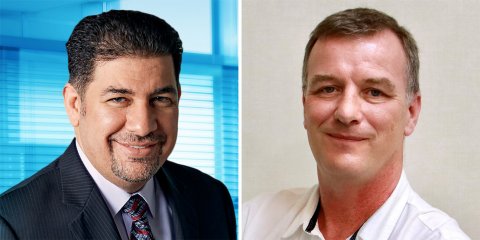 In the post pandemic hybrid work phase, organisations with remote workforce are becoming increasingly vulnerable to threat attacks especially due to unsecure home devices, employee negligence and in some case malicious workers that is putting corporate information at a huge risk. This calls for security measures and policies that needs to be considered from inside out – beginning with secure users and company data.  The best approach would be to automate the classification process so that when workers make an error, sensitive data can still be detected and stays intact.
Getvisibility, a leader in data visibility and control uses state-of-the-art AI to classify and secure unstructured information allowing organisations to quickly visualise their data footprint where new and changing data risks have become evident thus allowing for proactive data management and security.  Its dual approach provides flexibility to employees to manually classify data whilst they are created with suggestions and automated checking. Getvisibility also provides risk and compliance assessments as well as enforcing protection on sensitive data.
Nidal Othman, CEO, StarLink commented that "Organisations are yet to streamline their IT policies, procedures and infrastructure to ensure a seamless adoption of the long-term, remote work norm. Opportunists threat actors are on the lookout for such organisations and moreover disgruntle employees due to the shift in the work patterns can pose a threat to the business operations. Getvisibility brings in the unique AI powered Data Classification process that will assist organisations to secure and transform data security and we are excited to be part of this partnership".
To support and reinforce the expansion plans, Getvisibility has positioned Patrick Ramseyer, Director of Operations, Central Europe/ MENA who is based out of Dubai to lead the sales operations and to work closely with StarLink to plan Getvisibility's growth strategy for this region.
Patrick Ramseyer said, "I am very excited to be working with StarLink as our partner in the Middle East. StarLink's 'True Value-added" approach highly complements what Getvisibility are trying to achieve. I see the data Governance and Data classification market here as being ready for an innovative new solution and I am very encouraged by the appetite for our game-changing offer".