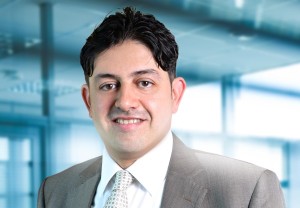 StarLink will showcase its next-generation IT Security portfolio with its participating vendor partners at GITEX Technology Week 2014.
StarLink is acclaimed as one of the fastest growing IT Security VADs in the Middle East, Turkey and Africa regions. Over the last couple of years, StarLink has successfully expanded and exponentially increased its presence in Sub-Saharan Africa and Turkey. This year further expansion plans are being executed into Southern Europe and North Africa, as well as, North America. Currently over 250 partners are managed across the 14 countries where StarLink has on-the-ground channel management, channel sales and technical resources to support partners.
StarLink, has been participating in GITEX for many years, and as always, expects an excellent response from customers who come to see the latest technologies added to StarLink's portfolio. Furthermore, an exponential increase in the number of Channel Partners visiting the stand is anticipated this year due to the successful launch of the StarLink Choice program.
"Market research shows, the annual cost of cybercrime is a whopping $100 billion. Also compliance is getting ever more important. At GITEX this year, StarLink will showcase a unique mix of defense-in-depth solutions to combat the latest cyber-threats and address today's compliance challenges in the Middle East. Our solutions are focused on the key IT security drivers of Access Control, Advanced Threat Protection, Vulnerability Management and Secure Mobility, which we will showcase at GITEX," said Mahmoud Nimer, General Manager, StarLink.
StarLink technologies are now installed by Channel Partners in more than 500 enterprise and government customer datacenters, and this was further enhanced by its involvement in many mega projects for some of the largest Government and Energy sector companies in the region.