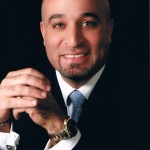 Cisco has launched Next-Generation Firewall (NGFW) with FirePower Services in the Middle East today.
Cisco ASA 5500 Series firewall integrates application control, Next-Generation IPS (NGIPS) with Advanced Malware Protection (AMP) to assess threats, correlate intelligence, and optimize defenses that would protect networks before, during and after attacks that result from advanced and zero day threats.
The product aims to extend multi-layered protection from the data center to the network to the endpoint – standing it out from traditional Intrusion Prevention Systems (IPS) and legacy NGFW solutions. Previously, NGFWs focused on policy and application control that only targeted known threats.
The product's integrated framework aims to reduce an organisation's operating costs and structural complexities. It intends to do so by simplifying an organization's security architecture and reducing its network footprint with fewer security devices to manage.
Migrating from the traditional security environments to the integrated threat defense of Cisco ASA with FirePOWER Services shouldn't be a challenge for the customers, says the company. Cisco, with its partners, extends professional and technical security services accelerating the process.
Cisco ASA with FirePOWER Services follows a visibility-driven, threat-focused and platform-based approach. Its enterprise-class management monitors network telemetry to provide users with dashboards and drill-down reports of discovered hosts, applications, threats, and Indicators of Compromise (IoCs) against zero-day attacks. The IoCs speed threat investigation and retrospective remediation in tandem with integrated incident response scoping cashing on Cisco's Big Data analytic and Collective Security Intelligence (CSI).
"An evolving dynamic threat landscape has made organizations permeable to attacks resulting from lost IP and compromised customer information," said Maher Jadallah, Cisco Security Sales Manager Middle East & North Africa. "Therefore, organizations today require a solution that extends broad coverage across all potential attack vectors that can rapidly adjust and learn from new attack methods, and then implement that intelligence to protect themselves."
In today's climate of industrialized hacking and sophisticated cybercrime gangs, NGFW solutions are not enough to thwart attackers, said Jadallah. Organizations in the Middle East need to be able to implement dynamic controls to manage the pace of change of their environments and address security incidents, he added.
Cisco ASA with FirePOWER Services is a major step forward for the NGFW market, empowering customers to deepen their protection from the data center, to the network, to the endpoint with the agility to identify, understand, and stop advanced threats in real-time and retrospectively, Jadallah added.