Start-ups and SMEs will drive the digital future in many Arab countries, according to Sheikha Bodour bint Sultan Al Qasimi, Chairperson of the Middle East and North Africa Regional Business Council (MENA-RBC).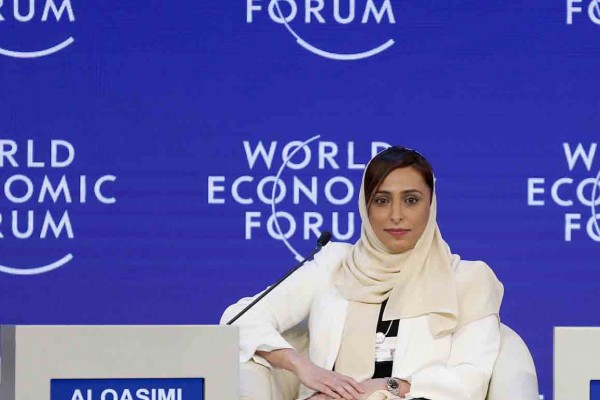 Speaking at the World Economic Forum in Davos during a panel titled 'Going Digital in the Arab World,' Al Qasimi highlighted the innovative approaches and landmark initiatives being implemented by the UAE and other Arab countries to harness the benefits of the Fourth Industrial Revolution.
The session addressed how emerging technologies are revolutionising industries in every region of the world, and how MENA governments are becoming more agile and inclusive in their decision making to reap the benefits of technology's potential applications.
"I believe start-ups and SMEs are going to lead the digital future of many countries in the Arab world, with the exception of some countries such as the UAE, the government of which has taken a proactive approach in building smarter, digitally run cities and infrastructure. Supporting SMEs is key to our success in creating a digital Arab future," said Al Qasimi.
Sheikha Bodour also highlighted the Arab Supply Chain Initiative, a strategic initiative launched in November 2017 which involves a voluntary business commitment to early-stage businesses by MENA-RBC members who will allocate 10 percent of their procurement budgets annually to entrepreneurs and SMEs by 2020. The initiative aims to support smaller concerns in the MENA region to access the market, which will address one the major challenges faced by SMEs and startups in the region.
Sheikha Boudour – who is also Chairperson of the Sharjah Investment and Development Authority, took part in a second discussion about the challenges and opportunities that lie ahead of Arab women entrepreneurs.
"Another challenge is the absence of institutionalised child care in many countries and women are expected to play many roles if they want to pursue a start-up business. This is why female entrepreneurs' firms are likely to be based at home because of the balance that women – especially mothers – have to create between their passion and their social duties, which limits their chances to grow a business from a start-up to a full business," said Sheikha Bodour.
She called for governments to give greater opportunities for women to manage government and semi-government organisations that support entrepreneurship in order to encourage a larger number of women to take the first step and set up their own businesses.