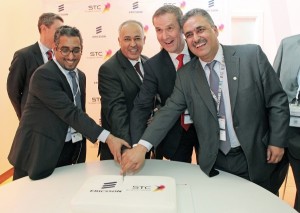 Saudi Telecom Company (STC) and Ericsson KSA have collaborated to deploy the world's first Zero Site in Riyadh.
The Zero Site solution, capable of being deployed in one day due to its flexible structure,  enables STC to provide its customers with network coverage in urban areas of the city.
Dr. Khaled Al Biyari, Senior Vice President Technology & Operations, STC said, "At STC, one of our primary business goals is to acquire the most suitable, innovative infrastructure technology that affords our customers with top-of-the-line connectivity. Our partnership with Ericsson has allowed us to deploy high quality solutions within the context of our objectives.
"This innovative solution will allow us to overcome site acquisition issues in order to improve the coverage in dense areas inside the cities. Ericsson's solution allows STC to address the needs of dense and busy areas and enable seamless communication throughout Riyadh."
Ali Eid, President, Ericsson, Kingdom of Saudi Arabia, said: "Ericsson has always strived to redefine the telecommunications landscape with its innovative technology and designs. As the networked society takes shape and urbanisation shapes consumer demands, new challenges come with increasing consumer demands on data, and Ericsson believes those demands can be met, even in highly congested areas with innovative solutions. Ericsson's Zero Site is a successful example from our special site solutions product family that can help enhance network coverage in the urban areas."