Patrick Smith, EMEA CTO at Pure Storage, has said storage-as-code is the key element in accelerating digital transformation amidst the backdrop of rapid global innovation and technology adoption.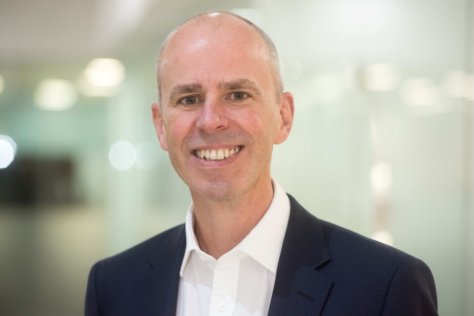 Digital transformation. Two words that contain a lot. Unpack the term and we find it loaded with complexity and meaning, with multiple practical implications for the business and for IT. For the business, digital transformation promises previously unimaginable levels of agility in the ability to respond to new demands from customers.
That's in terms of innovation and in scale — both of which require extreme rapidity to meet new market conditions. When we say "agility", that's primarily what we're talking about. Such speed of application development and deployment has to be built on a platform regardless of where it lives, even in the cloud. Today's businesses are increasingly basing their transformation on maximising the value of data, and storage is a critical element in this.   
So, here we'll look at the requirements placed on storage for digital transformation, and how it has evolved towards readily available services easily consumed by developers, with associated performance and protection characteristics, and accessed via code or a user interface. 
What enterprises need for digital transformation 
Digital transformation is all about the ability to respond to new situations. The key implication for IT infrastructure lies in the need to bake in self-service on-demand capabilities to enable rapid development and/or scaling of applications to meet business needs in the face of fierce competition. That need may be an entirely new product or dealing with sudden spikes in demand. In either case developers need to have access to storage quickly to meet those needs. 
However, developers don't want to think about storage, never mind configuring complex storage settings. They need a simple menu of easily understood services to build into code via APIs, CLI instructions or access via GUI clicks. They just want to specify what they need from a concise set of performance, capacity, data protection and compliance profiles. They don't need to know about the underlying infrastructure, very often not even whether capacity is in their own datacentre or the cloud.  
The current reality is often far from this, with complex SAN and NAS legacy storage infrastructures that require lengthy manual configuration processes and specialised skill sets. In extreme cases storage provisioning can take days or weeks, with multiple interactions as requirements are clarified and systems configured. In addition, legacy storage can lack effective integration with cloud storage. That can be a real handicap for enterprises that embrace digital transformation because the ability to host applications flexibly across those environments is important where compute and data locality brings benefits. 
The vision: Storage-as-code 
Storage on-demand, provisioned through code or GUI by the developer or application owner is vital as an organisation pushes to transform. The underlying infrastructure should be invisible to those that need to focus on their application, with self-service specifications built into code and consumed via APIs, CLI commands, or via a GUI. 
Meanwhile, behind the scenes, storage infrastructure should auto-provision to meet developer requirements in terms of performance, capacity, and data protection and then let the developer or application owner know the request has been met. In other words, storage should be available on-demand in much the same way it would be in the cloud.  
The infrastructure itself needs to be scalable to respond to user requirements, re-balance workloads between instances and be intelligent in its handling of usage analysis, identifying potential performance issues and highlighting future upgrade requirements. Today, most on-premises workloads are managed on an array-to-array basis, which is comparatively inefficient, when compared to fleet level management across multiple regions and availability zones. 
What to look for in enterprise storage for digital transformation 
At the highest level, storage infrastructure needs to meet the needs of businesses in terms of reliability and availability, to be able to scale to meet the needs of an unpredictable world and to be managed without an army of highly skilled technologists. At the same time, it should also provide instant self-service storage provisioning to meet the needs of demanding users.  
All of that amounts to something that delivers a cloud-like experience, with a focus on the application owner and developer experience, easily integrated into infrastructure management tools like Ansible and Terraform. This should be consistent whether in a customer's datacenter, a co-location facility or in the public cloud. 
To summarise, enterprises need storage infrastructure that can deliver a simple comprehensive range of services, easily consumed by developers and application owners allowing them to drive rapid change and business transformation.