SUSE has entered into an agreement with Hewlett Packard Enterprise (HPE) to acquire technology and talent that will expand its OpenStack Infrastructure-as-a-Service (IaaS) solution and accelerate its entry into the growing Cloud Foundry Platform-as-a-Service (PaaS) market.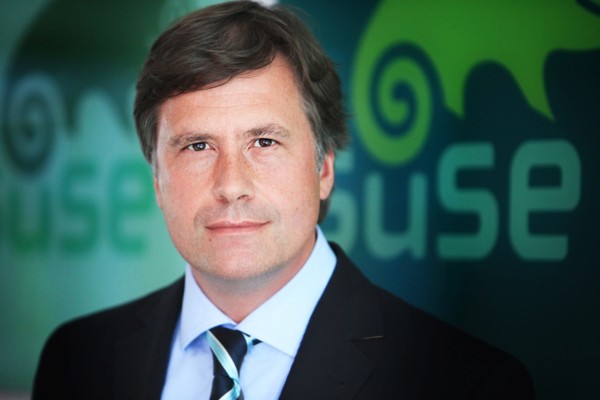 According to the company, the acquired OpenStack assets will be integrated into its OpenStack Cloud, and the acquired Cloud Foundry and PaaS assets will enable SUSE to bring to market a certified, enterprise-ready SUSE Cloud Foundry PaaS solution for all customers and partners in the SUSE ecosystem.
"The driving force behind this acquisition is SUSE's commitment to providing open source software-defined infrastructure technologies that deliver enterprise value for our customers and partners," said Nils Brauckmann, CEO, SUSE. "This also demonstrates how we're building our business through a combination of organic growth and technology acquisition. Once again, this strategy sends a strong message to the market and the worldwide open source community that SUSE is a company on the move."
As part of the transaction, HPE has named SUSE as its preferred open source partner for Linux, OpenStack IaaS and Cloud Foundry PaaS. HPE's choice of SUSE as its preferred open source partner further cements SUSE's reputation for delivering high-quality, enterprise-grade open source solutions and services. In addition, SUSE has increased engagement with the Cloud Foundry Foundation, becoming a platinum member and taking a seat on the Cloud Foundry Foundation board.
"We are evolving our investment strategy to focus on developing the next generation of hybrid cloud solutions, which combines HPE technology with a broad ecosystem of open source and partner technologies that support traditional and cloud native applications," said Ric Lewis, SVP and GM, Software-Defined and Cloud Group, HPE. "Customers tell us they need simple hybrid offerings. By partnering with SUSE, HPE will continue to provide high quality OpenStack and Cloud Foundry PaaS solutions that are simple to deploy into customer's multi-cloud environments."
This news follows the recent announcement of a deeper engagement between SUSE and HPE to leverage SUSE's OpenStack expertise for joint innovation around HPE's Helion OpenStack and Helion Stackato PaaS solutions. This transaction also includes a non-exclusive agreement under which HPE will OEM SUSE's OpenStack IaaS and SUSE's Cloud Foundry PaaS technology for use inside HPE's Helion OpenStack and Helion Stackato solutions.
Abby Kearns, Executive Director, Cloud Foundry Foundation, said, "SUSE has been a powerful player in the enterprise open source world for more than two decades, and I'm excited to see the impact that a SUSE Cloud Foundry distribution will have for enterprises and developers around the world. SUSE's strategic vision for the convergence of Platform-as-a-Service and Container-as-a-Service technologies will also be a welcome addition to the strategic dialogue we have within the Cloud Foundry Foundation community."