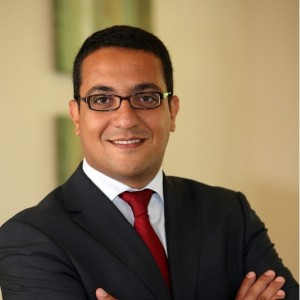 Symantec today announced new cloud-based data solutions, which it said deliver a new approach to modernising backup and recovery for companies in the region.
NetBackup 7.5 and Backup Exec 2012 are software solutions designed to help Symantec's Middle East customers address backup issues that it said companies are increasingly struggling with as the explosion of information continues to grow.
The world's leading backup and recovery company, now occupying 40% global market share, said its new approach enables 100 times faster backup, eases management and simplifies recovery if a disaster occurs.
It also claimed the new approach will drive out 80% of the operating costs associated with backup over the next five years.
"Over the last 20 years data has exploded, virtualisation has become widely adopted and SLAs have become near impossible to meet," said Johnny Karam, regional director MEA at Symantec.
"These challenges also affect small businesses that struggle with implementing a proper approach to data protection. The current approach to modernisation introduces an ever-growing collection of point solutions resulting in added complexity, increased costs and headaches for backup administrators, network administrators and executives," Karam added.
In an event revealing the new solutions today, Symantec alluded to a study it released last month, which found that only 34% of SMBs in the Middle East are backing up their data on a daily basis, and 74% of those are incorrectly backing up their data onto CDs, DVDs and external hard drives.
Symantec also released brand new results based on a global survey of 1400 IT professionals, including the finding that 49% of respondents can't meet SLAs due to the volume of data, and 42% believe their virtualisation backup is not adequately or perfectly working.
"Companies in the Middle East need to see backup as a life jacket for all their vital information. They need to be prepared to put on their jack if a disaster occurs. Symantec is announcing a new set of solutions that address the problems in backup – from the most complex of enterprise data centres to the smallest businesses," Karam said.
Amit Walia, VP of product management at Symantec, said the solutions provide the "plug and play" device and "simplicity" that companies want.
He added that the new approach allows a company to set up its backup in less than 10 minutes and three clicks of a mouse. It also provides a platform to manage both a physical and virtual infrastructure through a single pane of glass, as well as a fully virtualised version, he said.