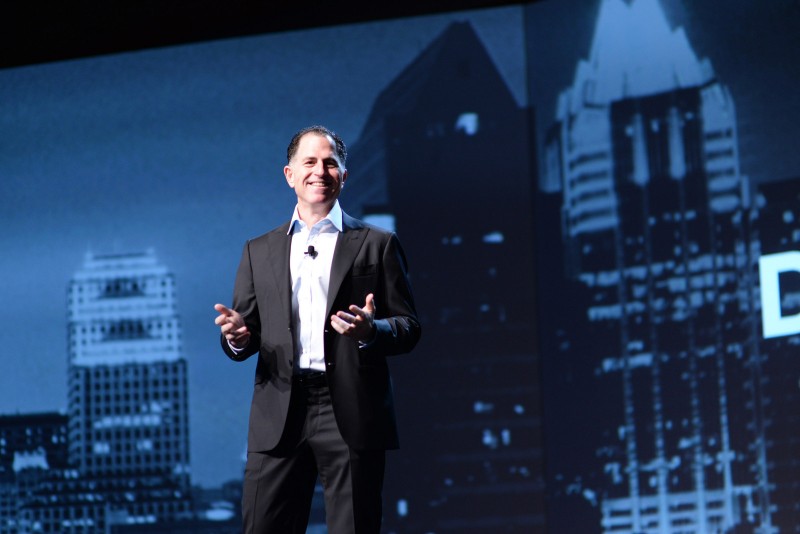 Over 14,000 IT players descended to Las Vegas recently for Dell Technologies World 2018, where the tech giant discussed how it can enable today's businesses realise their digital future.
Dell Technologies Chairman and CEO Michael Dell kicked off the event who highlighted that the event servers as a great opportunity to share the firm's vision of technology as the driver of human progress in every corner of the world. "We will showcase ways, big and small, our customers are using technology to change the world for the better, whether through a reimagined process or a reimagined industry. We talk often about technology solving our greatest challenges, and we're making more progress more quickly than ever before."
Customers continue to embrace Dell Technologies as their essential infrastructure company in increasing numbers. Dell Technologies will showcase a range of significant announcements throughout the week, highlighting key business priorities and extending the industry's most comprehensive and innovative portfolio – from edge to core to cloud – to help customers more quickly reach their desired state.
During the event, Dell Technologies also highlighted the strong investment momentum its Dell Technologies Capital programme is getting. The company's venture practice competed 24 investments since emerging from stealth, had 11 exits from its portfolio, of which three have gone public in the past seven months, all "unicorn" IPOs with a collective market value of more than $11 billion.
The company also announced investments in new programmes, incentives and solutions designed to fast-track channel partners' delivery of Digital, IT, Security and Workforce Transformations for their customers.
"Our customers are responding to the power of our combined company, creating good momentum as we kick off 2018," said Jeff Clarke, vice chairman, Products and Operations, Dell.
"We currently have the No. 1 worldwide market share in key areas like servers and storage. When the first calendar quarter 2018 industry market share numbers are final, we expect to increase our worldwide PC market share for the 21st consecutive quarter, and gain share in servers and storage. We have exciting announcements planned across our portfolio at this year's event that are driving this leadership and our customers' digital transformation, ultimately resulting in better business outcomes."
Dell Technologies World centred on the latest emerging trends, technology and gurus, from the edge to the core to the cloud. During the event, experts from Dell, Dell EMC, Pivotal, RSA, Secureworks, Virtustream and VMware will be on hand to demonstrate the connected ecosystem of IT infrastructure, applications, devices and security that can enable real transformation across their organisations.