Patrick Smith, CTO, EMEA at Pure Storage, has given his tech predictions for 2022, a year in which he believes we will see an increase in tension between the realists and idealists within enterprises when it comes to the cloud – and James Petter, GM International at Pure Storage outlines the trends he feels will determine business success in 2022.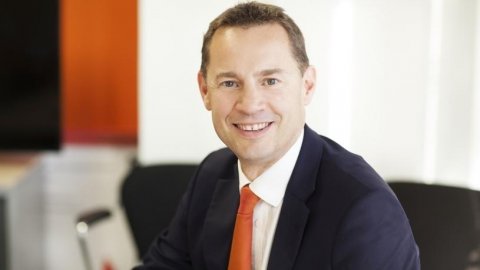 The past two years have been about survival and tentative exploration. The need to accommodate remote work drove regional businesses to the cloud in unheard-of volumes.
But the requirement for business continuity was soon followed by the evaluation of other technologies that would allow greater innovation both during the crisis and as/when it passes.
Now that regional enterprises realise that operations are still ongoing, we expect to see innovation resume with greater confidence than ever, and it is within the context of that tentative optimism that we make our 2022 predictions.
The internal politics of the dominant cloud (Patrick Smith) 
While cloud computing has proved itself an effective springboard for innovation, I believe a rift will emerge in organisations between realists and idealists.
Amid the regional economic recovery, the attraction of the cloud is clear — it is a great place to stage proofs of concept safely and cheaply and become an early adopter. But it is also a source of friction within organisations as the keen adopters and the cloud realists butt heads.
These tensions will increase throughout 2022 as the CIO and CEO rush to move everything to the cloud in an attempt not to be left behind. Those with a more balanced view on the cloud will find themselves at odds with the 'move everything to the cloud' mentality of the CIO and CEO.
Cloud realists, who tend to be those lower down the food chain, risk being labelled non-believers and may be marginalised if they do not conform to the cloud enthusiasts' way of thinking.
Kubernetes will live on, despite the rise of low-code and no-code
As "the driving force" behind the sweeping changes seen in the way organisations build and run applications, the popularity of Kubernetes and containers will continue to rise heading into 2022, despite the parallel uptick in popularity of low-code and no-code development.
Organisations expect the impossible from their data — they want faster insights on bigger datasets for a lower cost. The temptation is to think that no-code cloud based solutions can provide the answers, but this underestimates Kubernetes and container technology.
Supporting this, 2022 will be a time for growth in the number of start-ups in the K8s ecosystem, with emerging businesses offering particular focus on the areas of security and stack observability.
However, a major challenge for organisations that are keen to embrace Kubernetes will continue to be the prevailing skills gap across the region.
CIOs that fail to unite container and cloud strategies will find themselves on thin ice
If you're a CIO and you can't answer the question: 'When are we going to the cloud?', the likelihood is that you'll be fired. The scale of adoption of cloud technology has been astronomical over the past few years but will increasingly focus on exploiting the benefits of adopting containers in 2022.
The widespread reallocation of IT budgets from the maintenance of systems — which is now largely undertaken, at least in part, by cloud service providers — to the pursuit of innovation means regional CIOs must formulate roadmaps for how they can bring containers and the cloud together in 2022 to promote agility and scalability.
They need to remember that fast adoption isn't everything; the foundations need to be solid. Plans need to be forward-looking and build in flexibility because change in this space is guaranteed — be it cloud provider or K8s distribution or both. Modern applications run on modern data services where K8s is the foundation; enterprises want to win with data and the CIO holds the key to this victory."
Make or Break – Trends that will Determine Business Success in 2022 (James Petter) 
With uncertainty rife going into 2021 (and for most part of the year), flexibility and agility were organisational priorities. As such, adoption of hybrid work as the de-facto operating model and a significant pivot towards more as-a-service technology investments were two key trends we witnessed across the region.
Based on the learnings of the past year, here are a few trends that I believe will have a significant impact on businesses heading into 2022.
Failure to retain top talent will cripple businesses:
As the worst of the pandemic subsides, and life starts returning to normal, businesses may be faced with a new crisis: employee attrition. The technology industry is not immune to the great resignation that hit the US this summer.
This is a global trend that may continue well into 2022 as employees voluntarily reassess their workplace options and change their priorities.
To set themselves apart and retain their employees, the industry may see businesses starting to shift travel and expenses (T&E) budgets towards higher salary levels as well as offering flexibility on benefits with an even greater lens on diversity and inclusion.
Currently, the high costs of recruitment and high salaries being thrown around are unsustainable — there needs to be a levelling out, and this will be a key focus for businesses in 2022.
Businesses will increasingly embrace a new 'invest to grow' mindset:
The pandemic has dramatically changed how business leaders view IT spend. Over the last 18-24 months, businesses witnessed a power struggle between the CEO's growth perspective and the CFO's pullback perspective.
With businesses under huge duress, the CFO came to the fore and dominated. However, we're now at a tipping point with the power shift more finely balanced between the two — and the CEO winning back the conversation.
In 2022 we'll increasingly see businesses investing in new ways of delivering their products or services, while retaining the overall value of their brand. For example, there will be exponential growth in areas such as as-a-service (aaS), managed services, subscriptions and the cloud, as businesses look to partner with specialists for their 'IT plumbing' so all the focus and attention can go towards optimising the brand and their products.
Businesses are shifting their psyche — increasingly wanting hosters and integrators to do everything for them instead of depending on a private cloud run by their own people.
This will keep the CFOs happy because they won't have the same cost implications as before and the CEOs happy as they're getting that growth trajectory that they're looking for.
Brands will increasingly cross the chasm between the old and new world, while trying to get their heads and procurement models around subscription models. By my reckoning, we might be 30% further forward in terms of pre-pandemic but there's still a lot more legacy thinking and technology to shift. It will happen though, as the stock market continues to hammer any businesses that still buy in a legacy way.
CEOs must become more decisive and IT-literate than they've ever been:
As a result of the pandemic, CEOs will become more authoritative in their decision making. And this is true across all industries.
The risk of making a mistake right now is very damaging for any business, so they'll need a decisive leader in place to allow them to come out of this period stronger than ever.
To make these decisions effectively, it's critical for CEOs to have far more depth and breadth of understanding of their company, as well as the data they have and how they can manage it to the extent that data must be considered a balance sheet asset. This requires CEOs to be far more IT-literate than they have ever been.
As a result, we'll see them leaning on and working more closely with the CTO and Chief Data Officer (CDO) to fully grasp and understand the value of their technology and data.
This applies especially to areas such as containers and Kubernetes to ensure businesses can fully embrace automation, mobility, and agility, and be dynamic in the way data moves throughout their business.
Businesses will face dire consequences if they don't comply with ESG regulations:
As a society, we all have a responsibility to do more to use less power and create less of a carbon footprint. This is not just a trend — the planet is dying because we're doing bad things to it.
The myopic view of business success being based purely on measuring how much money comes in and goes out will become a thing of the past. In 2022, companies must be valued by their commitment to ESG.
As such, we'll see governments putting restrictions or applying greater tax on companies that don't comply with certain ESG regulations. ESG will become a balance sheet item where companies must declare the amount of carbon they're producing and whether they're offsetting it sufficiently. Data will be key to this.
If companies want to be more efficient, they will need to mine their data to identify patterns and trends, which will inform them of where they're causing the most damage so they can get to work on fixing it.
The rapid changes society has undergone over the past 18 months, present an opportunity for forward-focused businesses. Companies that focus on their employees, make the right technology investments and prioritise ESG will stand to gain a decisive edge, not just in 2022, but for years to come.