CNME Editor Mark Forker spoke to Lucky La Riccia, Head of Digital Services, Middle East & Africa, at Ericsson, to find out how the global ICT vendor is assisting operators cope with the increased demands on their networks during the Covid-19 crisis.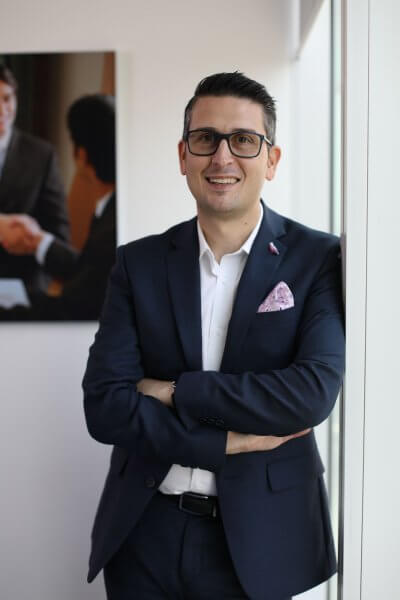 In a compelling interview, La Riccia delivered a comprehensive overview of the current network situation in terms of connectivity, bandwidth and latency as businesses and employees' transition to 'working remotely'.
The dynamic Ericsson executive stressed that the internet isn't going to break – and explained the subtle nuances between fixed-broadband and mobile internet connectivity.
"People keep asking me will the internet break? But I can reassure them that it won't break, in fact the internet is built for situations like this. There is a difference between the fixed-broadband type of connectivity versus the mobile internet connectivity. The fixed internet is built for high-definition streaming, but the current type of traffic that is being generated is in relation to video conferencing and gaming. However, it's important to note that this generates nowhere near as much traffic as that high-definition fixed broadband type of use-case," said La Riccia.
La Riccia explained that the challenge facing mobile operators amidst the global Covid-19 pandemic is the geographic redistribution of traffic.
"Covid-19 has forced us to work remotely and that has fundamentally realtered the traffic patterns on the networks. Traditionally, we would have traffic hotspots in places like shopping malls and large business districts. However, now you're moving that traffic into a suburban area and you're changing which base stations these mobile phones were connecting to, but the problem is that there is a huge spike in connections coming into a base station that simply wasn't optimised for that type of traffic," said La Riccia.
The Head of Digital Services for the Middle East & Africa, at the Swedish ICT vendor believes that operators may need to change tact in terms of their investment plans and that a major focus for them will be additional capacity planning and network re-optimisation.
"There is a collective group of issues that operators need to accommodate for. Service providers need to be able to provide bandwidth and connectivity, and the re-optimisation of the network is an absolute must. However, when it comes to the ability to switch, so think about it from a pure user perspective, what we've started to find here in the Middle East, is that mobile internet traffic has increased. That increase is to be expected, because as I lose the ability to be on a fixed connection in the office, then I'm going to use my mobile connectivity elsewhere," said La Riccia.
La Riccia pointed out that when you come back to your own home, you've got the option to either connect to your Wi-Fi connection, or use your mobile internet. The UAE has some of the highest FTTH penetration in the world, but that isn't necessarily the case in other parts of the Middle East.
"In the UAE, we have incredible fixed-broadband connectivity, which means a lot of users will move towards that sort of connectivity. However, you'll find that across the Middle East, it is a very different scenario country-by-country, where in fact in some countries the mobile internet connection becomes a much more critical piece of infrastructure. Mobile networks more so than fixed are very much built for simultaneous user connectivity, and that is why mobile internet is just one of those bastions in this type of current crisis that is helping us to maintain connectivity," said La Riccia.
It isn't that long ago that Ericsson were in choppy waters, but since Borje Ekholm took control as CEO he has really steadied the ship and the vendor has become the go-to player for operators. During this crisis operators have once again found comfort in knowing Ericsson is one of their key partners.
"I think there are two or three key operational areas that we're helping operators in, such as network re-optimisation and planning. In addition to this, when it comes to capacity planning and expansions of the networks we're working very closely with them to ensure that they have the capacity that accommodates the current traffic levels, and that the capacity is in the right areas that suits the traffic patterns," said La Riccia.
La Riccia said that the initial challenge for operators was in the first 4-6 weeks of the crisis when it was difficult to predict the traffic pattern. However, he stressed that since the lockdown, which has pretty much been enforced globally, that predictability is now easier to determine.
"The traffic pattern now will change gradually and incrementally, but at a much smaller rate than what we had when the first lockdown came into effect. When that lockdown was first announced we saw that traffic pattern was changing very, very quickly and moving from typical hotspots into suburban areas. It was our role to help mobile operators to reoptimise in a bid to ensure they had optimisation and capacity in the right areas," he said.
In a thoroughly engaging and informative interview, La Riccia also highlighted the operators 'preparedness' for major emergencies like the one we're now currently living in.
"I think another area we need to think about is the tools and emergency responses that we put together with the service providers. Our service providers do a terrific job to get ready, and make sure that if there is an issue out in the field that together with all their suppliers such as Ericsson, we're ready to address the emergency situations together to ensure that people remain connected during times of crisis like this Covid-19 pandemic," concluded La Riccia.