A session on market insights at BlackBerry Live aimed at providing an overview, as well as an insider's perspective, to developers about the future of BlackBerry 10 applications and what target audiences want.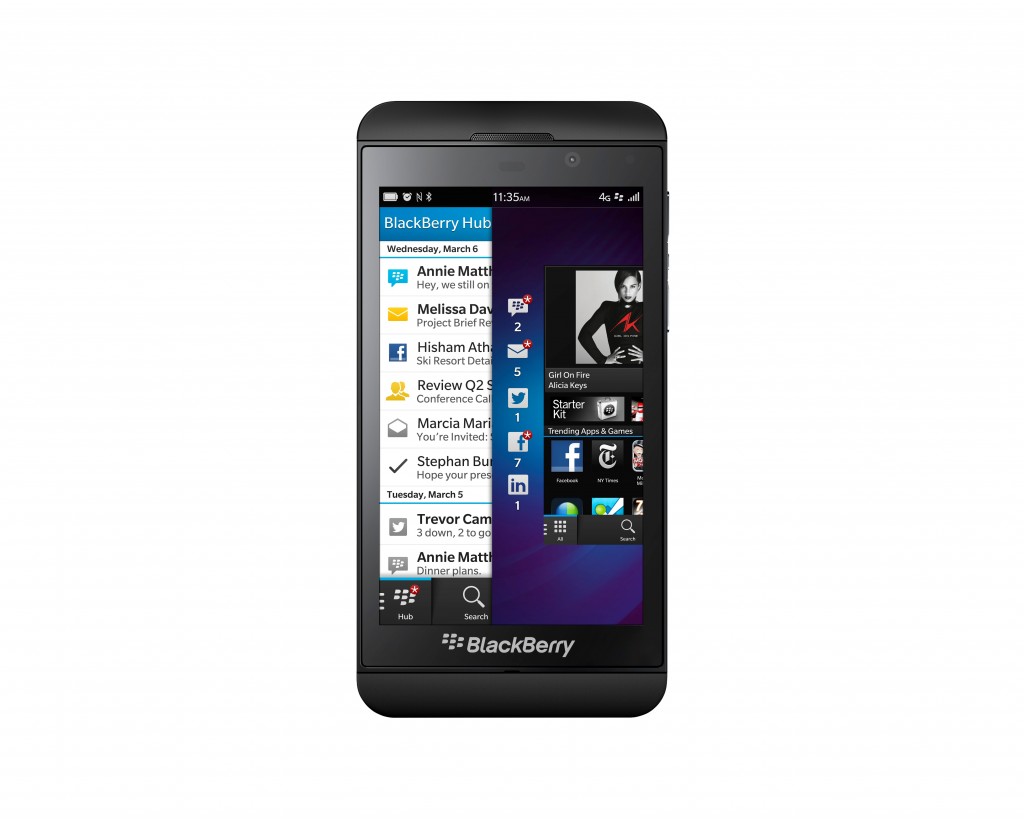 The session started with Bob Foulon from the Pivot Point Research Group, and BlackBerry comparing smartphone growth to broadband penetration more than a decade ago. "About a decade ago, I was working at Microsoft and the broadband had just started and we thought that it'll take another 10 years for it to grow and penetrate the U.S. We were wrong and missed the boat. That was a pivotal time in history and it's the same now with smartphone growth," he remarked.
According to Foulon, smartphone penetration is close to 60 percent globally (it was 15 percent a few years ago) and people have moved from using these phones as single-function devices to multi-function devices.
He also pointed out that there is usually a key audience that drives other people and their behaviour affects word of mouth. This group is called the "power audience" and accounts for about 40 percent of the mobile population.
Thirdly, Foulon told the audience to notice consumers in certain markets, such as China and Korea, where mobile is ubiquitous. Developers have to watch how and which technologies they adopt, which will provide an insight into what other users might want.
Foulon was joined by Jeff Murphy, Senior Product Marketing Manager, BlackBerry, who provided some customer insights. He pointed out that research done BlackBerry user demographics showed that BlackBerry customers are mature (the 35 to 64 age group are the highest users) and smart (most are employed graduates).
The research showed that the applications used also vary with age. For instance, the age group of 25 to 34 uses maps, weather and social networking the most.
So what kind of apps are people looking for?
To understand that, Murphy said, developers need to look at two characteristics – frequency and favorites. Social networking apps (Facebook, Twitter, and more) stand out in both – they are the favorites and are used most frequently.
According to research done by BlackBerry, region0wise, if developers look at developed and emerging economies, there are discrepancies in what people would like. While social networking tops the chart for both, moving on, emerging economies show more preference for weather and eBooks as compared to instant messaging and finance for developed countries.
Based on age, the priority for the target audience in the age group of 14 to 24 is games, while for 35 to 44, the preference is weather.
So what factors do developers need to look at? How do they seize these opportunities for success?
According to Foulon, they need to look at usage patterns. "If you are contextually aware and know how apps are used through the day, it will guide you. Daily usage patterns are key for developers," he said.
The screen size also plays an important role – the large screen size doesn't have a big impact on the usage of features, however the story changes when it comes to small and medium screen sizes. Foulon said that the differences are more apparent here.
Developers can bring all this together by understanding what the end-user is looking for and BB10 provides the developers with a lot of functionality. "There are enough inputs for data connection such as NFC, Wi-Fi, USB and BB10 understands the context of your situation in real time and how you can interact and it then adapts accordingly," remarked Murphy.