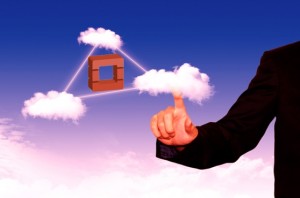 After three years, OpenStack has grown into a true enterprise proposition, according to Rackspace VP of Technology and Products, Nigel Beighton, with a user community growing as the technology matures into a viable option for data centre deployments.
The open-source cloud operating system is now three years old, having grown from a project started by Rackspace and US space agency NASA into a thriving developer community with contributions from a large number of the big name traditional IT vendors.
OpenStack, aimed at supporting the deployment of hybrid clouds, has now had a total of over 70,000 code contributions from over 120 countries, and 500 individuals contributed to the latest update to the software, Grizzly. Rackspace has even been overtaken as the largest code contributor, with Red Hat now the single largest provider of updates, among a total of 230 companies involved.
But while there has been success in attracting cloud providers such as IBM and HP, OpenStack is still attempting to gain ground with enterprise users themselves, despite some marquee names such as CERN, Bloomberg and PayPal using the technology.
Beighton told ComputerworldUK that, three years into the project, there is a feeling that OpenStack is no longer only making an impact with those setting up large clouds, and is shifting from a developer to a user community.
"If you had asked me before the OpenStack Summit in April, I would have said one of the challenges going forward is [attracting enterprise customers]. The service providers and telcos are all on board, because if you want to build an infrastructure cloud, OpenStack is the only game in town right now – developing it yourself would be crazy. But at the Portland Summit in April, the discussions that were tabled were all about a user community.
"That is the interesting thing – that we are seeing the change into a user community."
He added: "When we first started, there were 75 of us sat there at the summit, and we were all developers – it was a real geekfest. Now you have user conference which is a very different focus and adds to that maturity."
Beighton said that the move towards enterprise acceptance has been quickened by the involvement of the traditional IT vendors.
"Initially there was a credibility issue that people had, because it is such a big area. When you are talking about restructuring and re-architecturing the whole of your data centre, and this is the level we are talking with OpenStack. It is such a big thing – people are not going to take a risk on just any new bit of technology, so you have to have credibility."
Going forward into the next three years there are challenges and opportunities that must be faced by the OpenStack community, Beighton said.
"If you look at the two most interesting things that are happening going forward – one is how OpenStack works with software-defined networking. There is a big but interesting technical challenge for how software defined networking and cloud computing come together."
Working out how to connect OpenStack to bare metal infrastructure without virtualisation is another area to be looked at, he said, as well as connecting federated clouds. Rackspace is currently undertaking in a development project around cloud federation with CERN, which will feed back into the OpenStack developer community.
Beigton said that the main challenge for the community going forward is keeping focus on improving OpenStack without overreaching. One area where focus is needed is around proposed moves into platform as a service, with EMC setting up the open-source PaaS project, Cloud Foundry.
"That is the challenge, keeping focus. The reason OpenStack has been successful it because it has kept its focus," Beighton said. "PaaS is a different area, and I think that it should sit outside. However this is an open-source project and if the members all decide that they want to combine IaaS and PaaS together, then obviously I will go with that, but my view would be to not de-focus."
"Keep up that orchestration layer, work out how it combines with SDN, and lets work out how we very sophisticated federation like CERN is doing, and it will be even more successful."