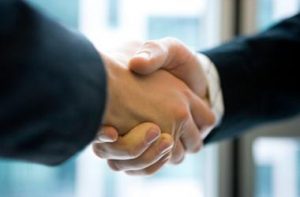 Data analytics software provider TimeXtender has partnered with Finesse, a regional systems integrator from the GCC region.
As per the terms of the agreement, Finesse will offer its existing and future clients across United Arab Emirates Discovery Hub by TimeXtender. Discovery Hub is an integrated approach to IT architecture behind business intelligence that helps organisations decrease time to business insights and data-driven decision making by automating all that can be automated in the data discovery, BI, and analytics lifecycle, said the firm.
"This new alliance with TimeXtender provides us the opportunity to assist companies in their deployment of governed data and access of that governed data at a much faster clip," said Eljo JP, director, Global Business Development, Finesse. "We're excited to begin helping customers streamline their data discovery with Discovery Hub, while reducing time to insights for business users."
Discovery Hub combines the power of automation with a metadata-driven approach. The result is fast, reliable and secured data, displayed in any data visualisation or reporting front-end tool, whether it is Power BI, Qlik, Tableau, Excel or any other, said the firm. As it sits on top of the SQL Server stack with full visibility, both on-prem and in the cloud are available and readily customisable.
"Through this new agreement, Finesse can now help their customers implement Discovery Hub, resulting in a self-service data discovery environment for their business users," said Jørgen Kaufmann, CEO, TimeXtender. "Finesse will help customers achieve access to their trustworthy data much faster than before. And Discovery Hub leverages the power of automation to increase agility, improve access to governed data and facilitate the journey to compliance."