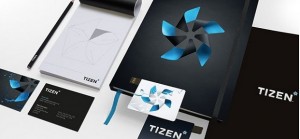 Tizen, the open-source project backed by Intel and Samsung, on Monday released the software development kit and source code for a new version of its operating system to software developers and device manufacturers.
The Tizen 2.0 release includes a number of new features and improvements over Tizen 1.0, which was released in April, and Tizen 2.0 alpha in September last year, including HTML5 application programming interfaces (APIs) and a new native framework, the project's technical steering group said in a blog post on Monday.
Tizen is supported by a number of mobile operators, device manufacturers, and silicon makers and is targeted at devices such as smartphones, tablets, in-vehicle infotainment devices and smart TVs.
There have been reports recently that Samsung is planning a line of phones built around the Tizen operating system, to reduce its dependence on Android after Google acquired mobile phone competitor Motorola Mobility.
Intel said in September, 2011, that it was backing the Tizen project, after deciding to cut support for a project to develop the MeeGo operating system along with Nokia.
New features of Tizen 2.0 include a Web UI framework, including full-screen and multi-window support, and additional Tizen device APIs, such as Bluetooth and NFC (near-field communication) support, and access to the device's calendar, call history, and messaging subsystems. The release also has core and native reference applications including calendar, contacts, gallery, phone, settings, and video player. The native framework supports full-featured application development and provides features such as background applications, IP Push, and TTS (text-to-speech), according to the blog post.
The board of Tizen Association, which guides the industry role of Tizen, includes equipment makers like Huawei, Intel, NEC, Samsung, and operators such as NTT DoCoMo, Vodafone, and Sprint. The board works with the Linux Foundation, which runs the open-source project.
The next version of the operating system, Tizen 2.1, will be released in the second quarter of this year, but will be a minor release, and will contain new features and performance enhancement without API modifications or removal. The main features of Tizen 2.1 will include account management, an application installing service, livebox support, performance optimisation, and a security enhancement, Tizen said in its release notes.