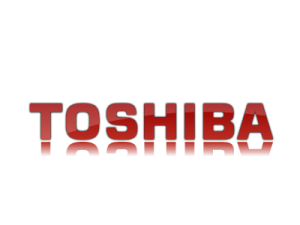 Toshiba Storage Products today announced a new line-up of solid-state drives (SSDs) using the industry's smallest lithography process to date – 19 nanometers.
The lineup includes both 2.5-in. and mSATA (mini-SATA) form factors as well as drives in 9.5mm and 7mm heights. All of the drives use the latest serial ATA (SATA) 6Gbps interface protocol.
Toshiba's new THNSNF SSD line will perform at twice the speed of Toshiba's previous HG3 series SSDs, the company said. The THNSNF line, built with multi-level cell (MLC) NAND flash, use Quadruple Swing-By Code — Toshiba's robust and highly efficient error correction code technology for data protection.
The SSD lineup offers up to 524MB/sec sequential read rates and 461MB/sec sequential and 440MB/sec random write rates. Using 4KB blocks, the drives can sustain up to 50,000 random I/Os per second and 35,000 random write IOPS.
The drives are expected to be generally available in August.
The 2.5-in SSD lineup is aimed at high-end and thin and light notebooks, all-in-one desktop computers, embedded systems and external storage devices for consumer and industrial PCs.
The drives come in capacities that range from 64GB to 512GB. Toshiba said the drives have a 1.5 million hour meantime between failures (MTBF) rating.
The new SSDs offer upgrades over previous models that make them Windows 8 optimised, including SATA revision 3.1-compliance (offeringnew power-management features). That compiance translates into the SSDs having a power utilisation rating of less than 0.1 watts.
The SSDs also feature what Toshiba calls Deterministic Zeroing TRIM, which identifies blocks of capacity marked for deletion that can be reused. It is exclusively available with Windows 8 and future Linux kernels.
In a statement, Joel Hagberg, vice president of marketing at Toshiba's Storage Products Business Unit, said the THNSNF SSD series provides "critical features for our customers as they design the next generation of PCs and embedded systems."