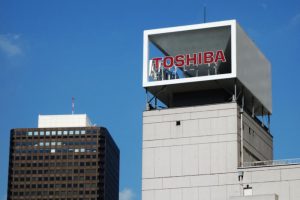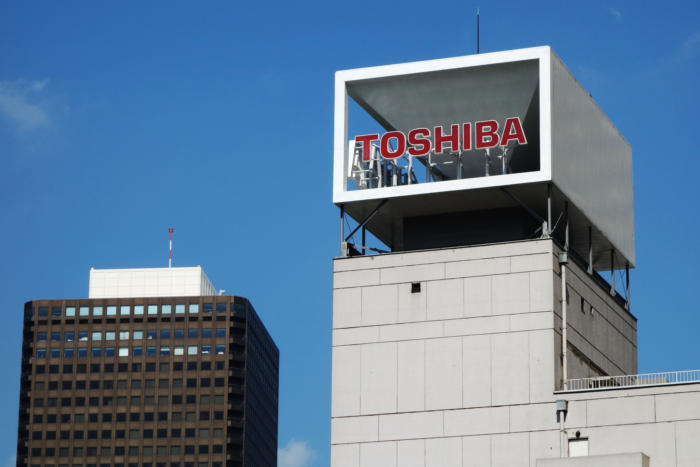 Media reports suggested that Toshiba and Western Digital are close to settling their legal dispute. Bloomberg reported that the US company will stop its attempts to block Toshiba's $18 billion sale of its flash-memory business in return for the extension of their JV agreements.
Western Digital aims to end arbitration claims in the US to stop Toshiba from selling the chip business to a consortium led by Bain Capital as part of the settlement, it said.
The company would get definite supply of newer chips from a more advanced plant in Japan being built by Toshiba that it will invest in. The two parties are yet to work out many key details and it's possible there won't be a final deal, Bloomberg reported.
The partners have been locked in a fierce legal battle since early this year after Toshiba said it would sell the chip business to pay for enormous losses in its US nuclear business. The company had argued Toshiba needed its consent to sell the business, a claim which the Japanese company disputed. The Japanese company needs to raise capital to avoid seeing its shares delisted from the Tokyo Stock Exchange, said Bloomberg.
"It's crucial for both Toshiba and Western Digital to work this out," said Damian Thong, a Tokyo-based technology analyst, Macquarie Group to Bloomberg.
Kaori Hiraki, a spokeswoman for Toshiba, said the company is open to a settlement but wouldn't discuss specifics. Western Digital declined to comment, said Bloomberg.
Toshiba has stepped up pressure on Western Digital over the last few weeks. This month, the Tokyo-based company had said that it will accelerate investments in its new Fab 6 chip facility in Yokkaichi, blocking Western Digital from participating and raising the prospect the U.S. company wouldn't get supplies of newer chips that it will need to remain competitive, according to Bloomberg. Toshiba also announced plans to raise 600 billion yen in a stock sale, a deal that will help it avoid delisting even if the chip business sale isn't completed on time.
Western Digital's shares have dropped about 15 percent this week as research firms including Morgan Stanley have expressed concern about its outlook, as per the Bloomberg report.
"Western Digital needs assurances that, whoever owns the joint ventures, their interests will be maintained," said Thong.