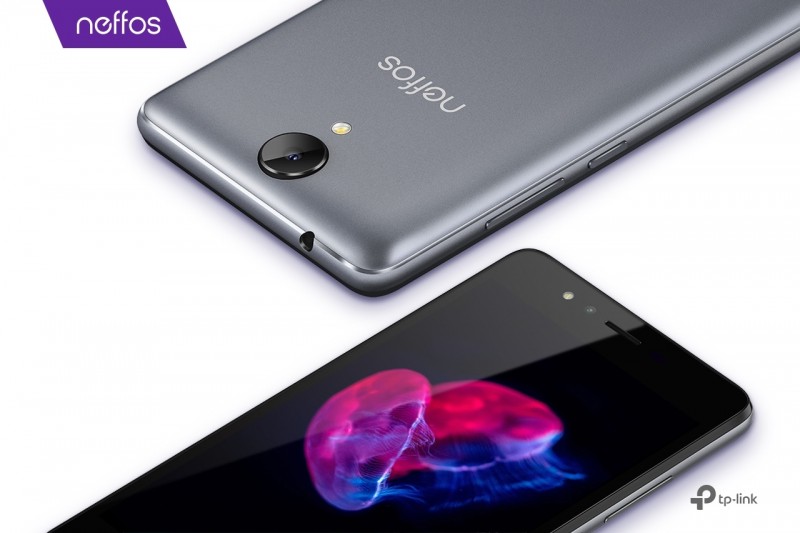 TP-Link has announced the latest addition to its smartphone brand's growing mobile lineup, the entry-level Neffos C5A.
According to the company, Neffos, a startup brand, is dedicated to offering reliable smartphone options worldwide.
The Neffos C5A features a 5-inch LCD display to go along with a clear 5-megapixel camera and a 2,300mAh cell that delivers all-day battery life.
Offering a 5-megapixel main camera with auto-focus, the C5A allows you to capture detailed and sharp pictures, from day to night. For selfies and video calls, the device packs a 2-megapixel camera, which is adequate for high-resolution shots.
When watching movies or interacting with content on the screen, the phone sets the standard for a great viewing experience in the budget category with its colorful 5-inch display. And with a long-lasting battery, you can keep enjoying the screen without worrying about constantly fading power.
Additionally, the phone has dual-SIM functionality with dual-standby mode, allowing you to rely on two different carriers at the same time for better coverage and data rates.
The C5A is a convenient and practical choice for consumers upgrading from a feature phone. It provides an accessible point of entry into smartphones, said the firm.
"With the announcement of the Neffos C5A, we are bringing our customers all the features they would expect from a modern Android device, such as a reliable camera and a big, enjoyable screen that offers plenty of space for productivity and having fun in their downtime," said Robert Hu, sales director, Neffos.
According to Hu, "We understand the market, and this phone exemplifies our continued dedication to the evolving needs of smartphone users. With the culture of exceptional quality, cost control, and operational management we inherited from TP-Link, we at Neffos strives to climb to the top of this emerging market with the perfect combination of high-quality, high-performance products at affordable prices."
Users can power through basic tasks just fine and navigate the web with ease with the Neffos C5A's quad-core processor running Android 7.0 Nougat.
The Neffos C5A will be available in early 2018.