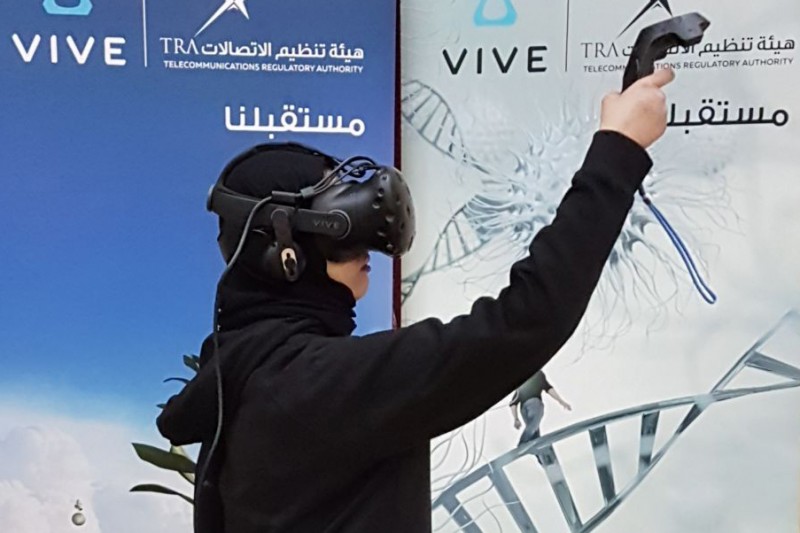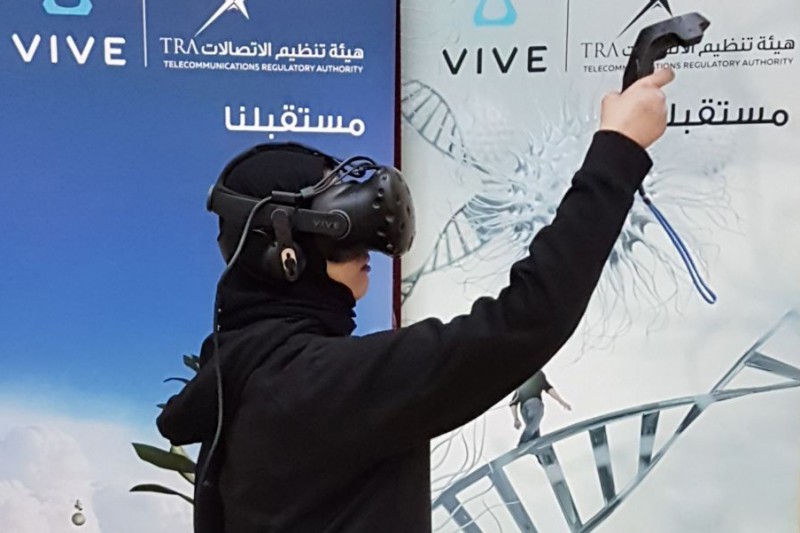 The Telecommunications Regulatory Authority (TRA) has launched its Our Future project, which aims to help students determine their university specialisation that suits their skills and capacities, in cooperation with the Ministry of Education and HTC Middle East & North Africa. 
Our Future is a virtual reality system, designed to overcome difficulties faced by school students when they reach the stage of determining their future specialties and careers.
It aims to guide and motivate students using proven scientific methods, to identify the student's personality and competence.
After the evaluation phase, the system recommends the most suitable professions to the student and their current and future needs in the UAE labour market.
Accordingly, students can virtually experience the profession, explore its environment, mechanism, workload and key tasks.
After completing the experience, the student will receive a roadmap with recommendations on skill sets to develop, along with universities and organisations that align with their professional and academic goals.
In collaboration with HTC, who will provide the VR experience, and the Ministry of Education, the project will be rolled out across all UAE schools.
The launch began at Al Safa Secondary School for boys and Al Sufouh Secondary School for Girls.
H.E. Hamad Obaid Al Mansoori, TRA director general, said, "This project aims to prepare UAE's generations build the future in the best possible way. Our future is based on the students' skills, interests and capacities starting from the early school stages. The project is a practical example of how to utilise modern technology and digital intelligence to help the young generation choose the specialisation that suits their capacity while taking into account the sustainable development needs of the country. The launch of this project reflects the importance of partnership between the government sector, represented by the Ministry of Education and TRA, and the private sector, represented by HTC."
H.E. Marwan Al-Sawaleh, undersecretary of the Ministry of Education for Academic Affairs for General Education, said that the ministry is constantly seeking to expand its partnerships with all public and private sector entities.
H.E. Al Mansoori added, "This initiative is an addition to a series of previous initiatives launched by TRA in the field of education, including Betha, and knowledge seeds aimed at discovering national skills and competencies in the ICT field, and then developing and refining them to meet the needs of establishing the knowledge based economy"
Nikitas Glykas, president of HTC Middle East Africa, said, "We are thrilled to be collaborating with the TRA and Ministry of Education on this revolutionary program to support students identifying their future profession. HTC Vive is a first-of-its-kind VR platform built and optimised for room-scale experiences and true-to-life interactions. We are amazed by the endorsement of VR and Vive by the UAE governmental institutions as a crucial tool in tutorial and training programs like Our Future. HTC is committed to delivering these experiences to students in the UAE and pushing the boundaries of what VR can deliver to the world of education."