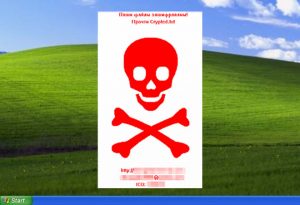 The UAE's Telecommunications Regulatory Authority (TRA) has urged users to be vigilant after a fast-moving wave of ransomware swept the globe, apparently exploiting a flaw exposed in documents leaked from the US National Security Agency.
The WannaCry attacks – which experts said affected dozens of countries – used ransomware to affect computer networks at hospitals in Britain, Russia's interior ministry, the Spanish telecom giant Telefonica and the US delivery firm FedEx, as well as many other organisations.
Britain's National Cyber Security Centre and its National Crime Agency were looking into the UK incidents, which disrupted care at National Health Service facilities.
The TRA has asked users "not to open links and files that may reach them from unknown sources, trying to deceive them to download them and then penetrate their devices".
"Thousands of institutions around the world have been subject to a series of 'WannaCry' ransom attacks over the past few hours, causing their data to be encrypted with a request for payment," the TRA said.
Pictures posted on social media showed screens of Britain's NHS computer screens with images demanding payment of $300 in Bitcoin, saying, "Ooops, your files have been encrypted!"
Although Microsoft released a security patch for the flaw earlier this year, many systems have yet to be updated, researchers said.
"Unlike most other attacks, this malware is spreading primarily by direct infection from machine to machine on local networks, rather than purely by email," Lance Cottrell, chief scientist at the US technology group Ntrepid.
"The ransomware can spread without anyone opening an email or clicking on a link."