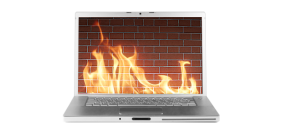 Are traditional firewalls sufficient to protect against today's sophisticated attacks? According to F5 Networks Australia and New Zealand channel manager, Chris Zamagias, the answer is a distinct no. 
"Attacks have become a lot more sophisticated and traditional firewalls target at a network layer, looking at the traffic going in and out of an organisation," he said.
Since hackers these days have become a lot more smart in the ways they decide to attack, Zamagias said they are targeting at an application layer.
For that reason, traditional firewalls are "no way near up to the mark to handle that type of sophistication."
Instead, Zamagias sees potential in application delivery controllers (ADC), a network device located in the data centre, being better suited to handle instances of DDoS attacks.
"You need to have a firewall that understands what kind of attack it is under," he said.
The way the ADC can assist with that is by looking at the information that passes through and identifying whether it is an attack or legitimate traffic.
"Traditional firewalls can't do that any longer," Zamagias said.
"The number of attacks or concurrent users means that traditional firewalls can be brought down relatively easily.
What ADC firewalls allow the user to do is essentially see where the attack is coming from and mitigate risks with the help of that information.
Since regular firewalls are no longer up to the task of protecting businesses, this has the potential to create opportunities for the reseller market.
According to Zamagias, it enables partners to go out and have a discussion with their customer base.
"If we look at best practices, what we need to do is actually is split the traditional outbound firewalls from the incoming traffic with the help of the ADC firewall," he said.
That gives partners an opportunity to go back and speak to those end users who are finding that they are under these constant attacks and help provide a solution to the customer that fits their needs.
"End users at the moment are vulnerable to the sophisticated attacks that are currently going on," Zamagias said.