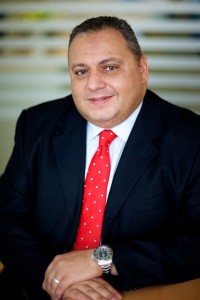 Amr Refaat, General Manager, IBM Middle East and Pakistan, talks managing big data and what big data trends will mean for 2013.  
Every day, we create 2.5 quintillion bytes of data — so much that 90 percent of the data in the world today has been created in the last two years alone. This data we produce is everywhere – in enterprises, SMBs, in the cloud, on desktops, on mobile phones and more. And it comes from everywhere: sensors used to gather climate information, posts to social media sites, digital pictures and videos, purchase transaction records, and cell phone GPS signals to name a few. This data is big data.
It's also in every industry and touches all layers of a business, from the C-suite to entry-level. And the growth of this data isn't slowing down. IDC predicts total data volume will reach 35,000 exabytes (An exabyte is 1,000,000,000 gigabytes) in 2020, compared to 1,200 exabytes in 2010, representing a 29-fold increase in the next 10 years. The key to business success is having the skills and ability to capture, sift through, and analyse these vast amounts of data, presenting an enormous opportunity for companies to improve customer relationships, provide better services and generate insight to drive new business opportunities.
In 2013, big data will continue to grow in relevance and expand across organizations in literally every industry. IBM's 2012 Tech Trends Survey of over 1,200 IT and business decision makers found that 54 percent of respondents have adopted business analytics technologies with 55 percent planning to further increase analytics spending to enhance their competitiveness.
Customer analytics are driving big data initiatives
Companies clearly see big data as providing the ability to better understand and predict customer behaviors, and by doing so, improve the customer experience. Transactions, multi-channel interactions, social media, syndicated data through sources like loyalty cards, and other customer-related information have increased the ability of organisations to create a complete picture of customers' preferences and demands – a goal of marketing, sales and customer service for decades.
Through this deeper understanding, organisations of all types are finding new ways to engage with existing and potential customers. This principle clearly applies in retail, but equally as well in telecommunications, healthcare, government, banking and finance, and consumer products where end-consumers and citizens are involved, and in business-to-business interactions among partners and suppliers.
In fact, big data can be a two-way street between customers and organisations. For example, the Ford Focus Electric car produces vast amounts of data while being driven and when it is parked. While in motion, the driver is constantly updated with information about the vehicle's acceleration, braking, battery charge and location. This is useful for the driver, but the data is also streamed back to Ford engineers who learn about customers' driving habits including how, when and where they charge their cars. And while the vehicle is at rest, it continues to stream data about the car's tyre pressure and battery system to the nearest smart phone.
Big Data Projections in 2013
Big data will span uncharted territories:  We will begin to see expanded use of big data in industries such as healthcare, retail, and energy. The healthcare industry will see a significant increase in big data usage to meet the needs of personalised medicine. In the retail space, big data, especially from social media sources, will play a huge part in understanding consumer buying habits and sales insights.  And the energy industry will continue to launch smart grids and use new big data and analytics technologies to create more efficient renewable energy strategies.
Big data will extend beyond IT departments:  We know there's enough data to go around; in fact, IDC estimates the big data market will reach $50.7 billion by 2016. Because of this projected growth, the IT department alone cannot tackle big data. Everyone inside an organisation will lend a hand in interpreting it. Just as marketing departments began to employ big data to better connect with customers in 2012, big data will begin to expand into new lines of business in 2013. We expect to see it in spaces such as procurement, where analytics will be used to gain insights on supplier risk and performance, as well as invoice data compared to contract terms. We will also use big data in finance, to more efficiently collect and cross-reference financial data sets against analyst reports, economic market data, financial reports, news stories, board notes and company balance sheet. And the human resources team will use big data as a way to gain predictive insights on marketplace developments and employee preferences, as well as employee retention rates and risk management.
Investments in IT will shift: As the use of big data expands across all industries and departments, more specialised analytics technologies will emerge, such as the appliance approach for specialised analytics workloads. This strategy will allow business managers to more quickly identify business value from big data, which will help alleviate the siloed approach that has existed too long in businesses. This will allow lines of business departments to share and compare data and identify additional insights not previously known.
The relational database will shift: The relational database is now being put into appliances, mobile devices and the cloud. In fact, Gartner estimates that, by 2016, 50 percent of data will be stored in the cloud.  Traditional database technologies are evolving to perform large-scale transactions previously only possible in a mainframe environment. Operational data management is also being performed in new environments such as connected networks and smart grids.
The 'data scientist' will play many roles: As big data continues to expand in 2013, the role of the data scientist will continue to evolve as well. Our next generation workers have already begun taking classes and experimenting with big data and analytics in 2012.
Kick off the big data evolution
To compete in a globally-integrated economy, it is increasingly clear that today's organisations need a comprehensive understanding of markets, customers, products, regulations, competitors, suppliers, employees and more. This understanding demands the effective use of information and analytics. In fact, next to their employees, many companies consider information to be their most valuable and differentiated asset.
Not every organisation will need to manage for the full spectrum of big data capabilities. But the opportunity to utilise new data, technology and analytics exists to some degree within every industry. Organisations realise value by analysing the volume, velocity and variety of new and existing data, and putting the right skills and tools in place to better understand their operations, customers and the marketplace as a whole.
Whatever the starting point, organisations around the world will continue to expand the use of big data to gain business value and competitive advantage in today's globally integrated economy.